Updated Dashboards - Soft UI, AdminKit, Volt Bootstrap 5
A curated list with open-source and paid admin dashboards recently updated: Soft UI, Volt Bootstrap 5, Windmill, Berry React.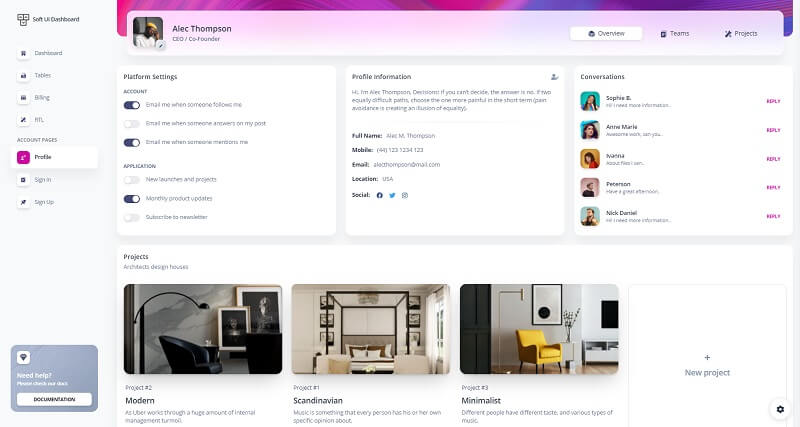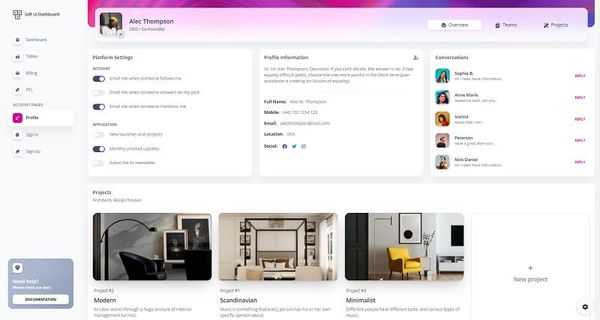 This article is a curated list with popular Admin Dashboards recently updated by their vendors. The open-source ecosystem comes with many great products that sometimes become zombie projects despite the initial traction and potential. This kind of content, published at the end of each month, is an attempt to provide visibility to the most updated dashboards in the industry. Thanks for reading!
---
🔥Soft UI Dashboard
This product is styled on top of Soft UI, probably the most innovative design provided by Creative-Tim. Designed for those who like bold elements and beautiful websites, Soft UI Dashboard is made of hundred of elements, designed blocks and fully coded pages.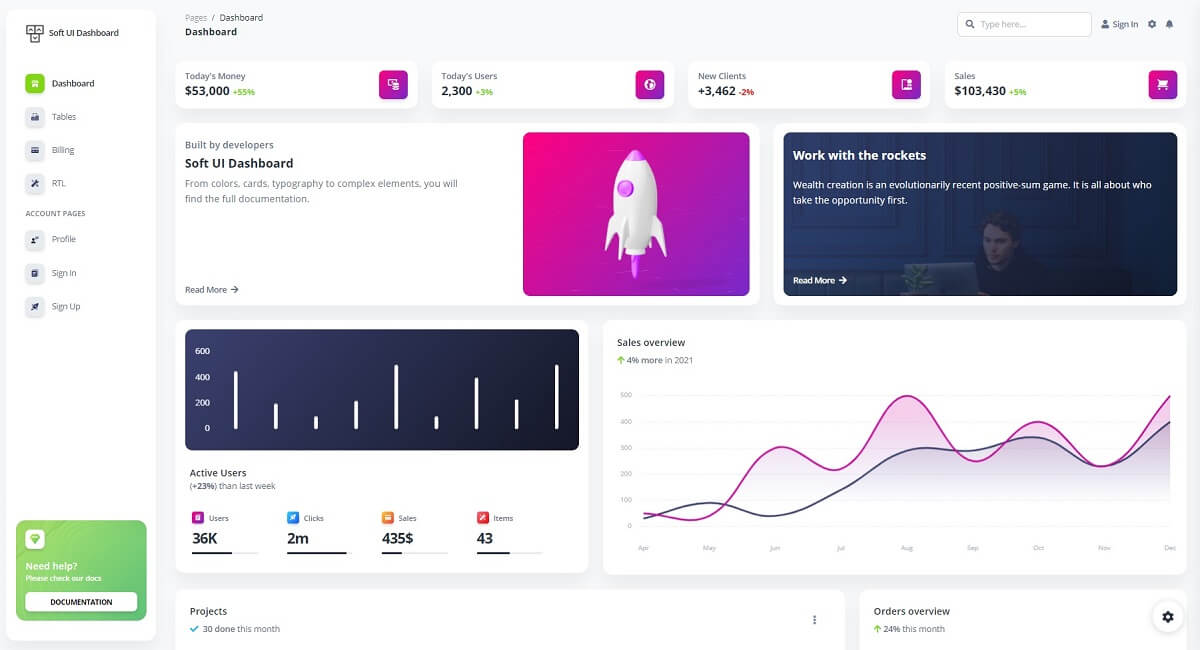 ✨AdminKit    
A professional Admin & Dashboard template based on Bootstrap 5 that comes with hundreds of UI components, forms, tables, charts, pages and icons. AdminKit does not require jQuery and neither does one of the 3rd party libraries AdminKit is using.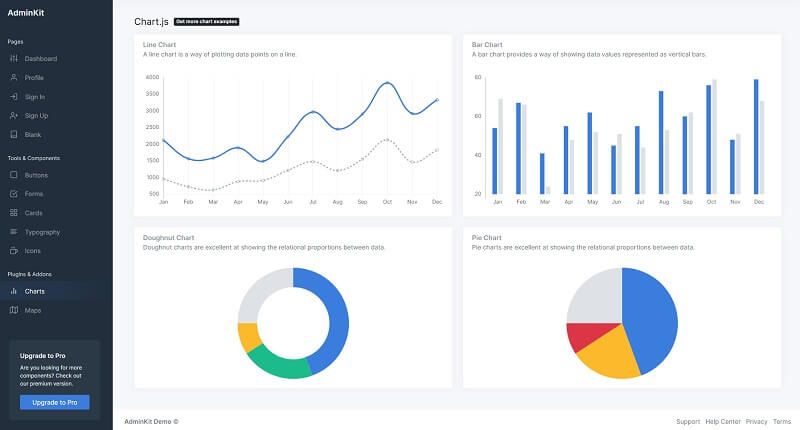 ✨ Windmill
A multi theme, completely accessible, with components and pages examples, ready for production dashboard styled with Tailwind CSS. This product has a really nice UI and pre-built pages, also available in React.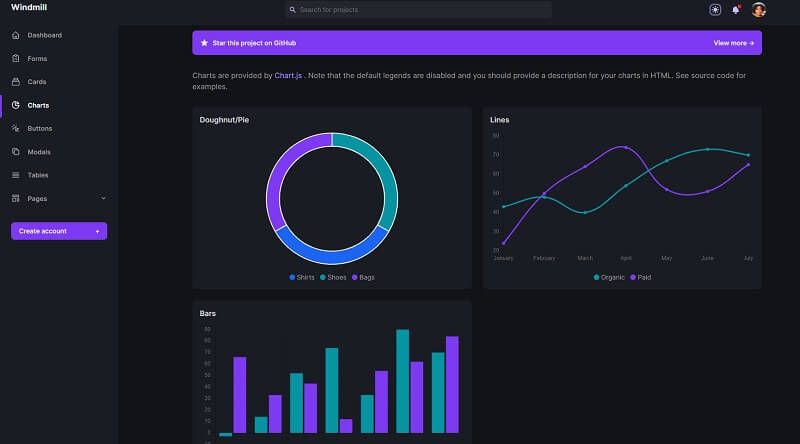 ✨ Berry React
Berry is a creative yet minimal free react admin template build using the Material-UI. It is meant to be the best User Experience with highly customizable. It is a complete game-changer React Dashboard Template with easy and intuitive responsive design as on retina screens or laptops.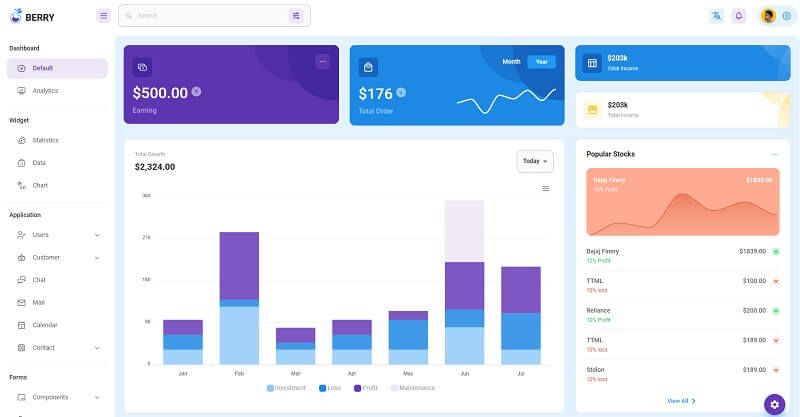 ✨ Volt Bootstrap 5 PRO
Commercial product - Volt Pro is a premium Bootstrap 5 Admin Dashboard featuring over 800 components, 20 example pages and 10 fully customized plugin written in Vanilla Javascript. Volt Pro comes with 20 example pages including the overview page, kanban drag and drop page, messages, user settings, transactions, calendar, sign in, sign up, and many more pages.
---
Thanks for reading! For more resources please access:
The React Full Stack Bundle features 17 React, React Native and NextJS Premium products that will help you develop faster & easier.