Argon Dashboard - Free Chakra & React Template
Open-Source Dashboard Template crafted by Creative-Tim on top of React, Chakra using Argon Design - Free product (MIT license).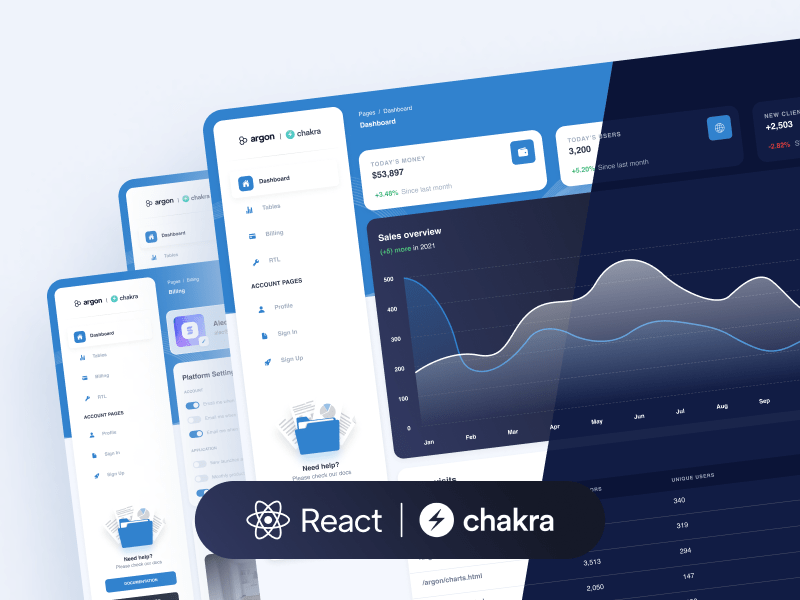 Hello! This article presents Argon Dashboard Chakra, an open-source React Dashboard Template crafted and released for free by Creative-Tim & Simmmple. The product comes with 7 sample pages, 70+ UI components, and a permissive (MIT) license. For newcomers, React is a leading JS library for coding interactive user interfaces actively supported by Facebook. Thanks for reading!
Start your Development with an Innovative Admin Template for Chakra UI and React. If you like the look & feel of the hottest design trend right now, Argon Dashboard Chakra, you will fall in love with this template.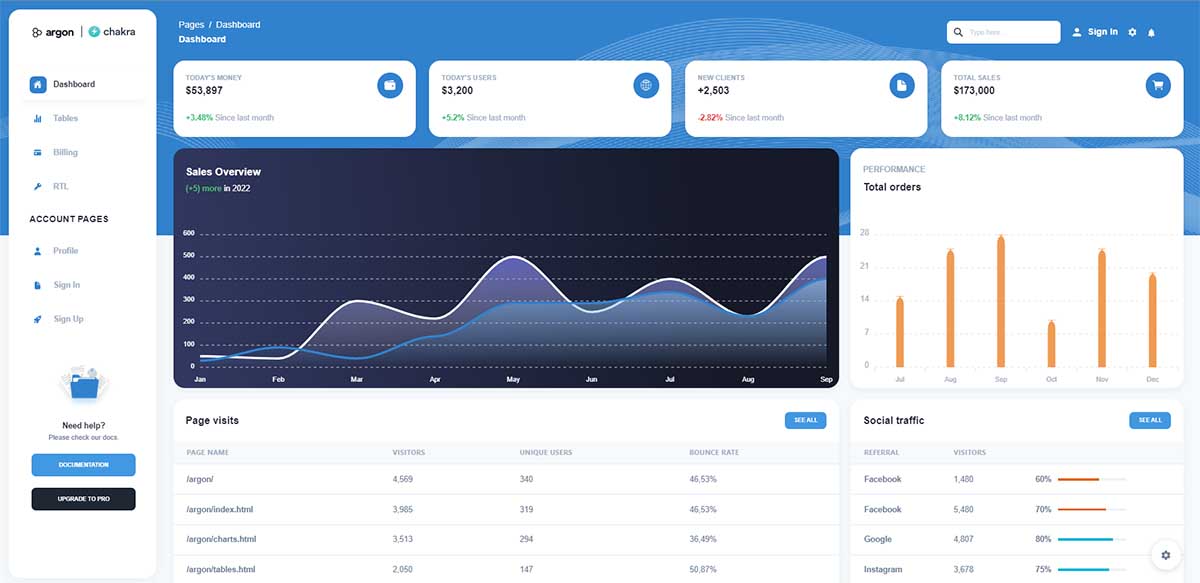 ---