Argon Dashboard - Free Bootstrap5 Template
Open-Source dashboard template crafted by CreativeTim on top of Bootstrap 5 framework - Argon Dashboard is released under the MIT license.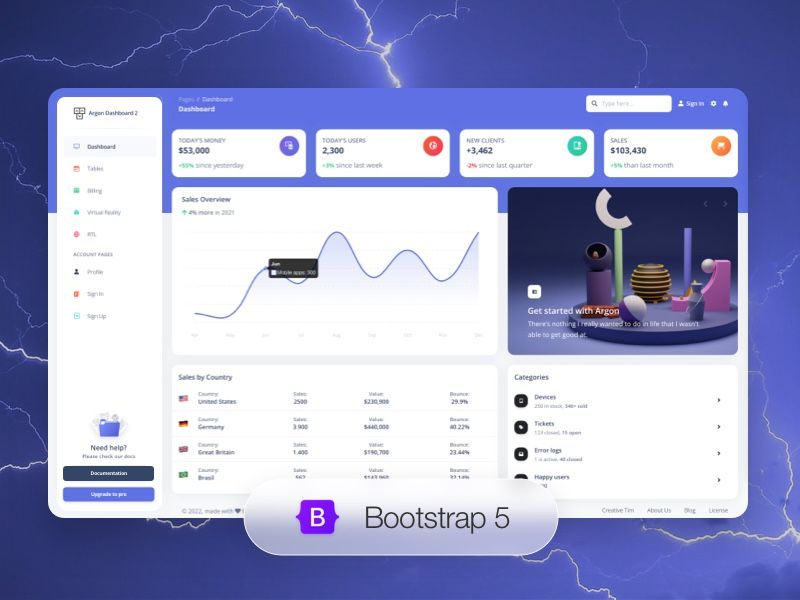 Hello! This article presents Argon Dashboard, an open-source Bootstrap 5 design crafted and released for free by Creative-Tim. The product comes with 9 sample pages, 70+ UI components, active versioning support, and a permissive (MIT) license (free for commercial use). For newcomers, Bootstrap is a leading CSS/JS framework used to code responsive user interfaces quickly. Thanks for reading!
Argon is a completely new product built on top of a new codebase structure that is meant to make the product more intuitive and so much easier to customize.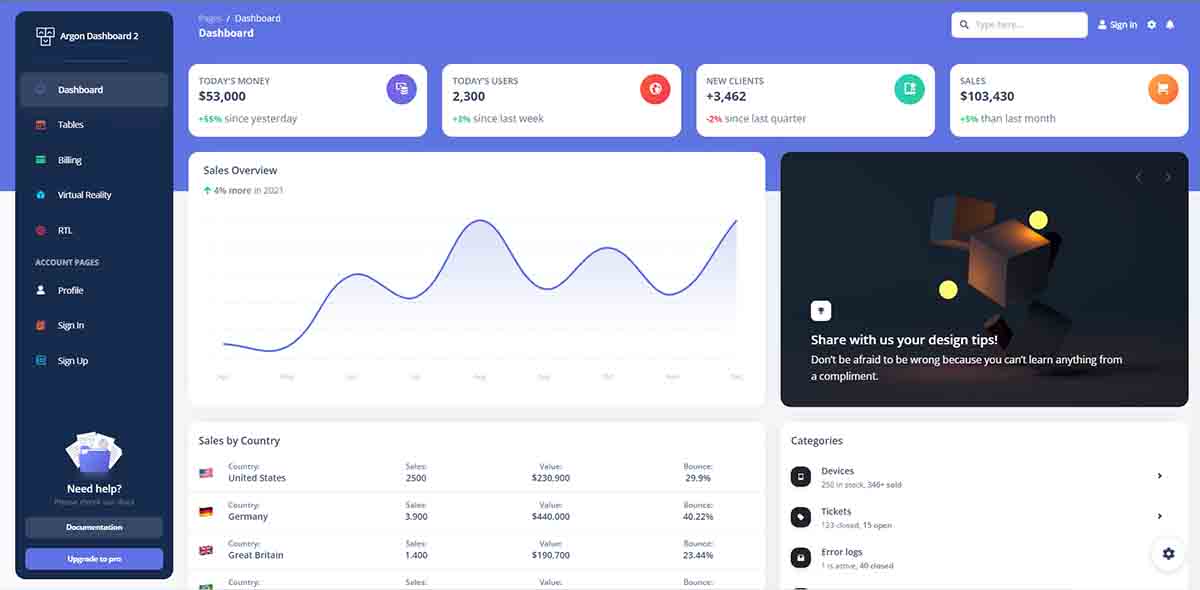 ✨ Product Highlights
Argon Dashboard is built with over 70 individual components, giving you the freedom of choosing and combining. All components can take variations in color, that you can easily modify using Sass files.
✅ Clean and attractive design
✅ Powered by Bootstrap 5
✅ Dark-mode ready
✅ RTL support
✅ 9 sample pages, 70+ UI components
✅Auth pages, futuristic VR page
This Dashboard comes with pre-built examples, so the development process is seamless, and switching from our pages to the actual website is very easy to be done. Every element has multiple states for colors, styles, hover, and focus, that you can easily access and use.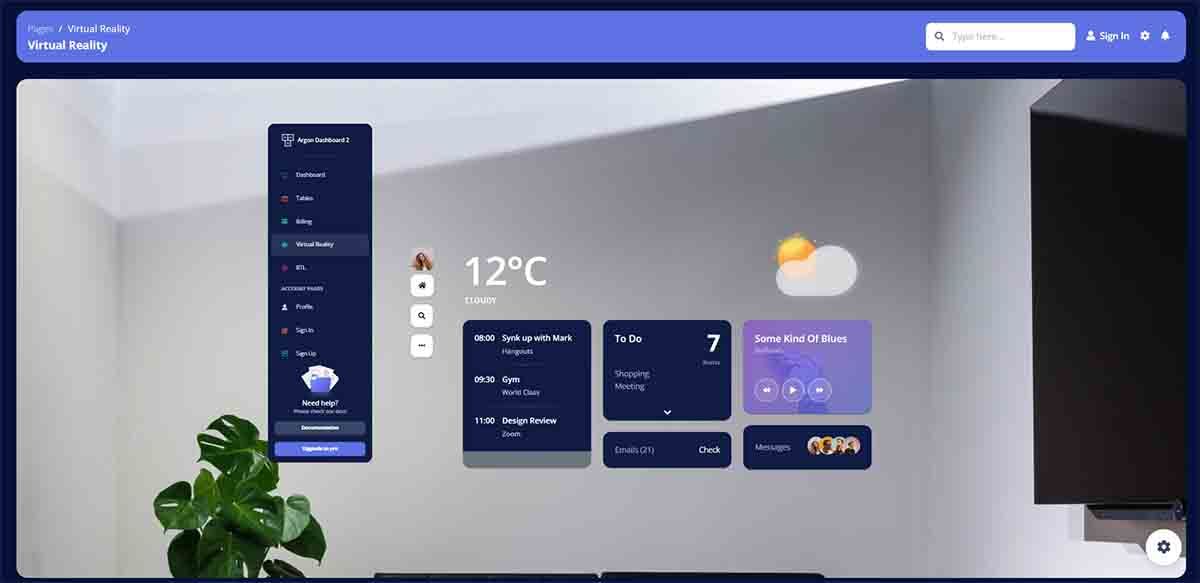 Argon Dashboard BS5 - Profile Page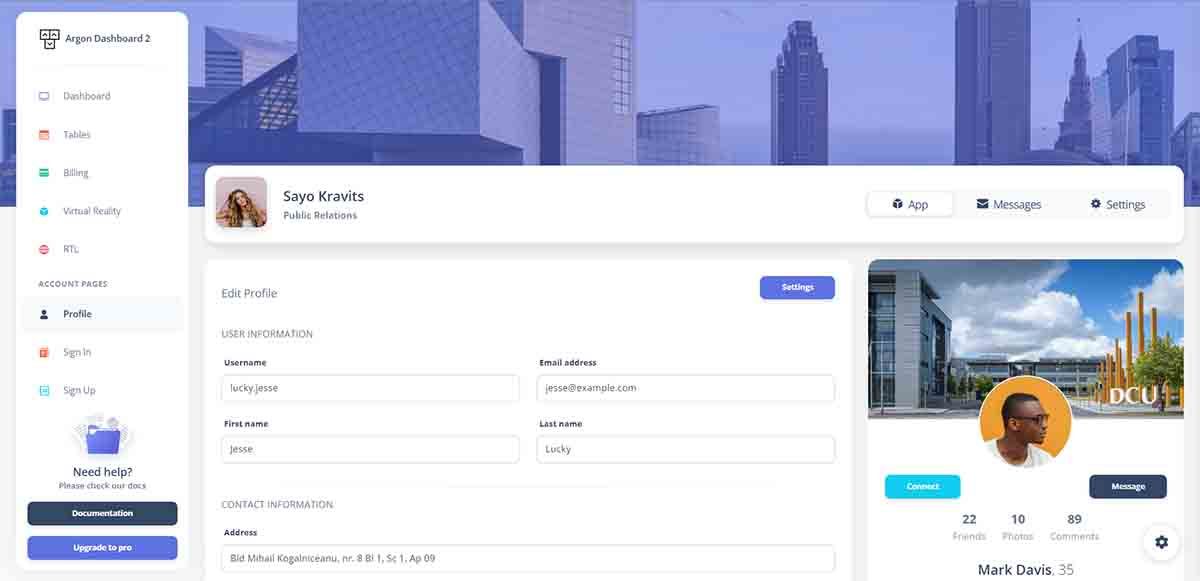 ---