Berry - Open-Source React Dashboard
Open-Source React Dashboard crafted by CodedThemes on top of M-UI library - Berry can be downloaded from Github (MIT License).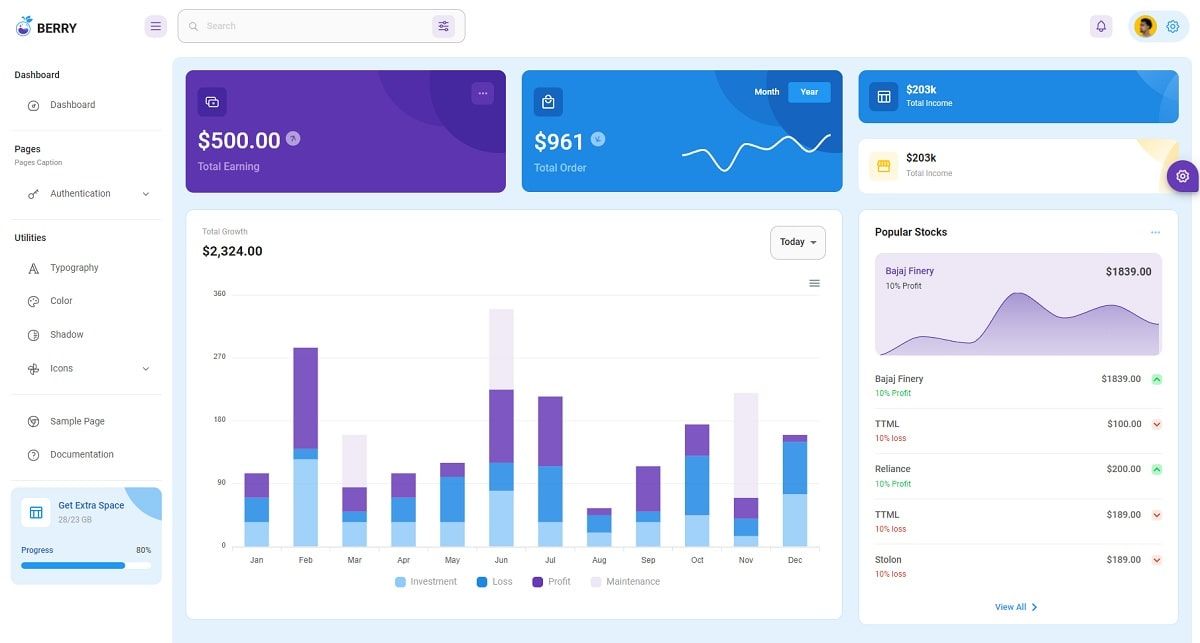 Hello! This article presents an open-source React Dashboard template crafted and released for free by CodedThemes agency. Berry React Template can be downloaded from Github (MIT License) and used in commercial projects or eLearning activities. For newcomers, React is a leading JS library for coding interactive user interfaces actively supported by Facebook. Thanks for reading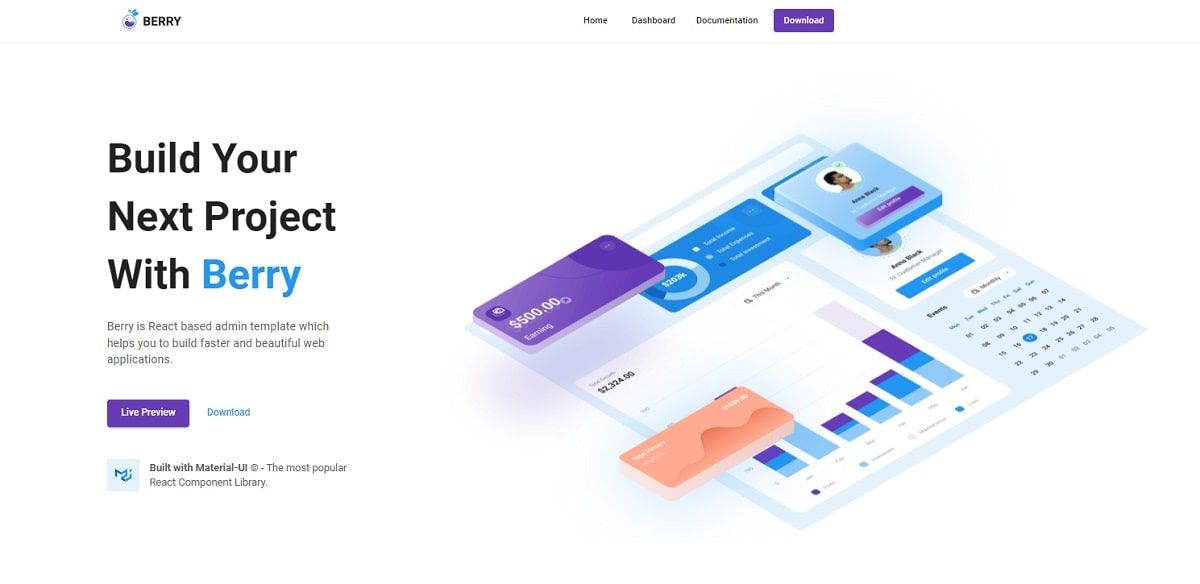 ---
Berry is a free react admin template built using the M-UI. It is meant to be the best User Experience with highly customizable feature-riched pages.
It is a complete React Dashboard Template with an easy and intuitive responsive design as on retina screens or laptops.
Example Pages - If you want to get inspiration or just show something directly to your clients, you can jump-start your development with pre-built example pages. You will be able to quickly set up the basic structure for your web project.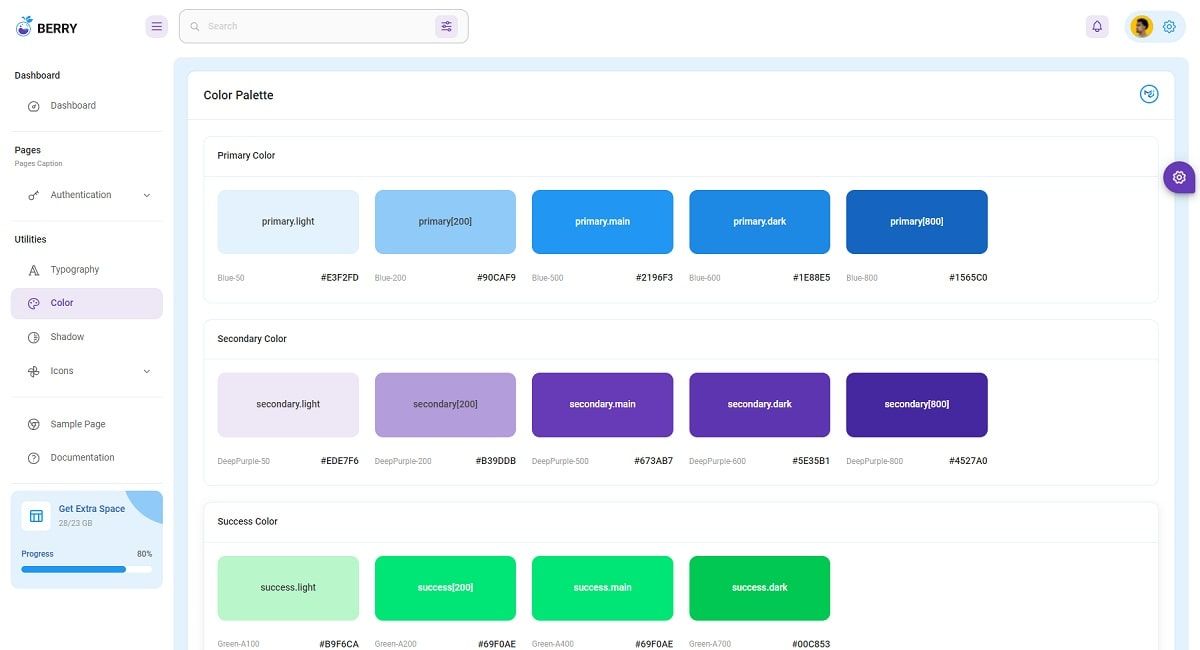 ---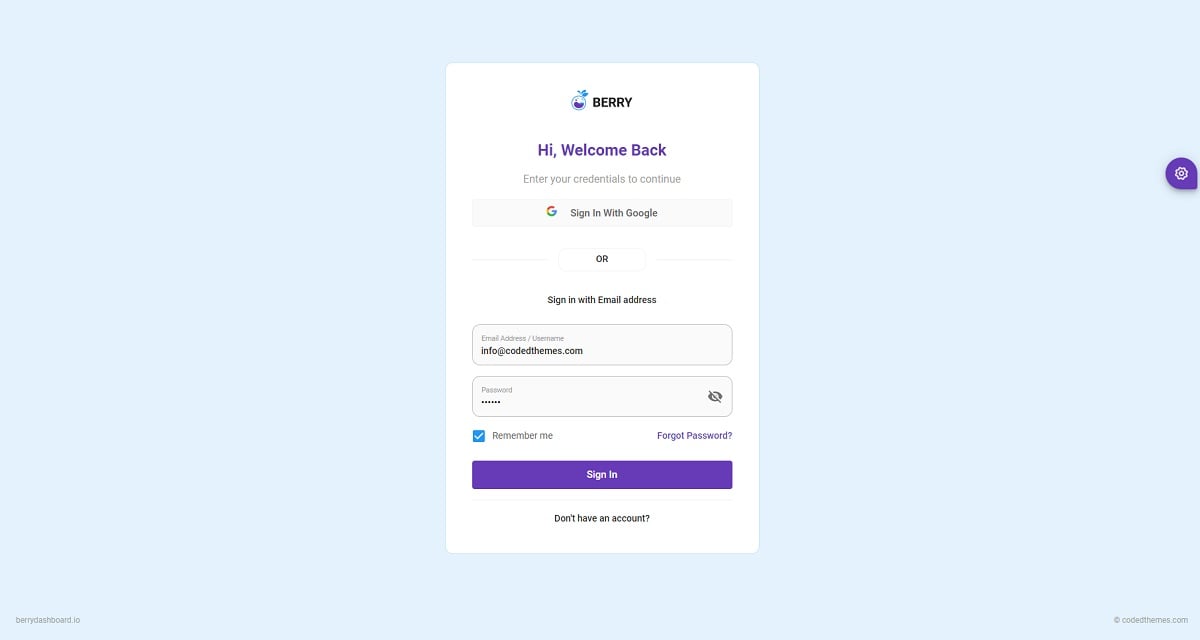 ---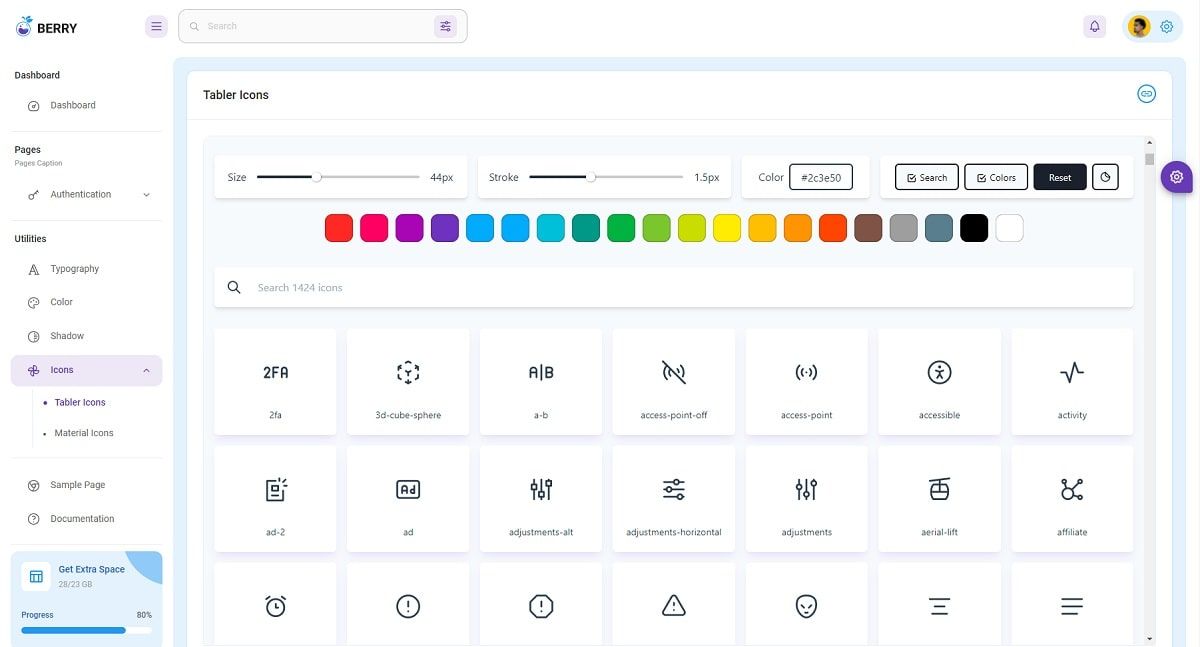 ---