Adminator - Free Admin Dashboard
Admin Dashboard Adminator is a responsive Bootstrap 4 Admin Template. It provides you with a collection of ready to use code snippets and utilities, custom pages, a collection of applications and some useful widgets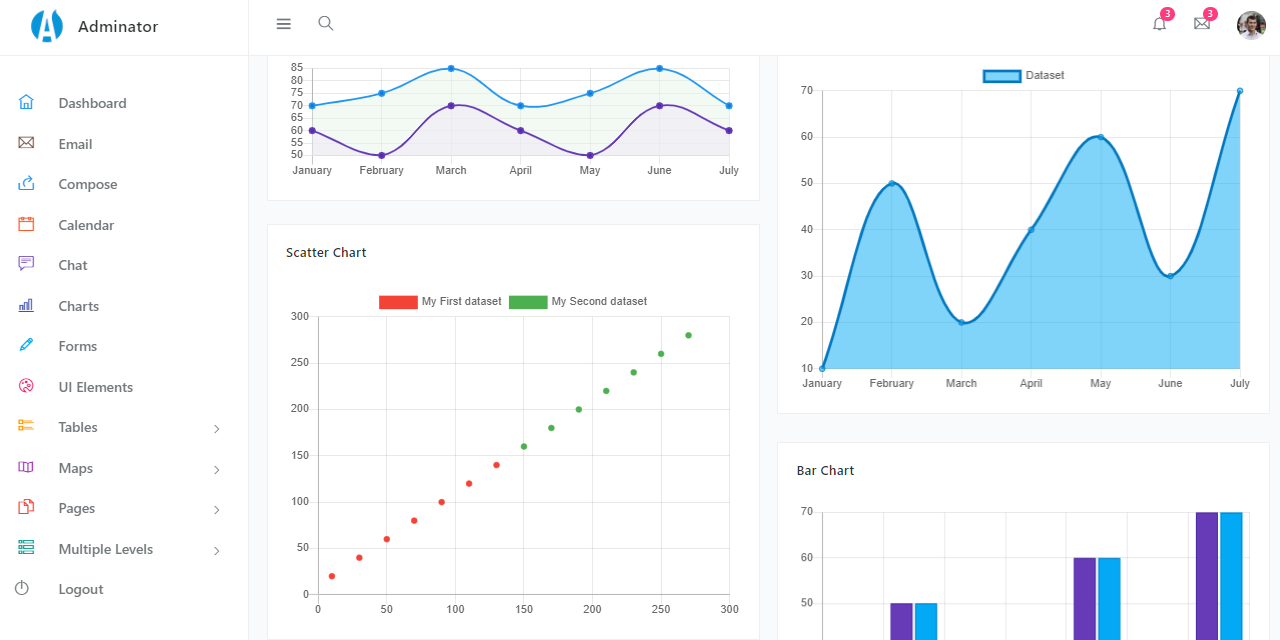 Admin Dashboard Adminator is a responsive Bootstrap 4 Admin Template. It provides you with a collection of ready to use code snippets and utilities, custom pages, a collection of applications and some useful widgets. For newcomers, Adminator is provided by ColorLib, an well-known company involved in many ope-source products. Adminator has a modern UI and comes with state-of-the-art tooling chain to compile the HTML files.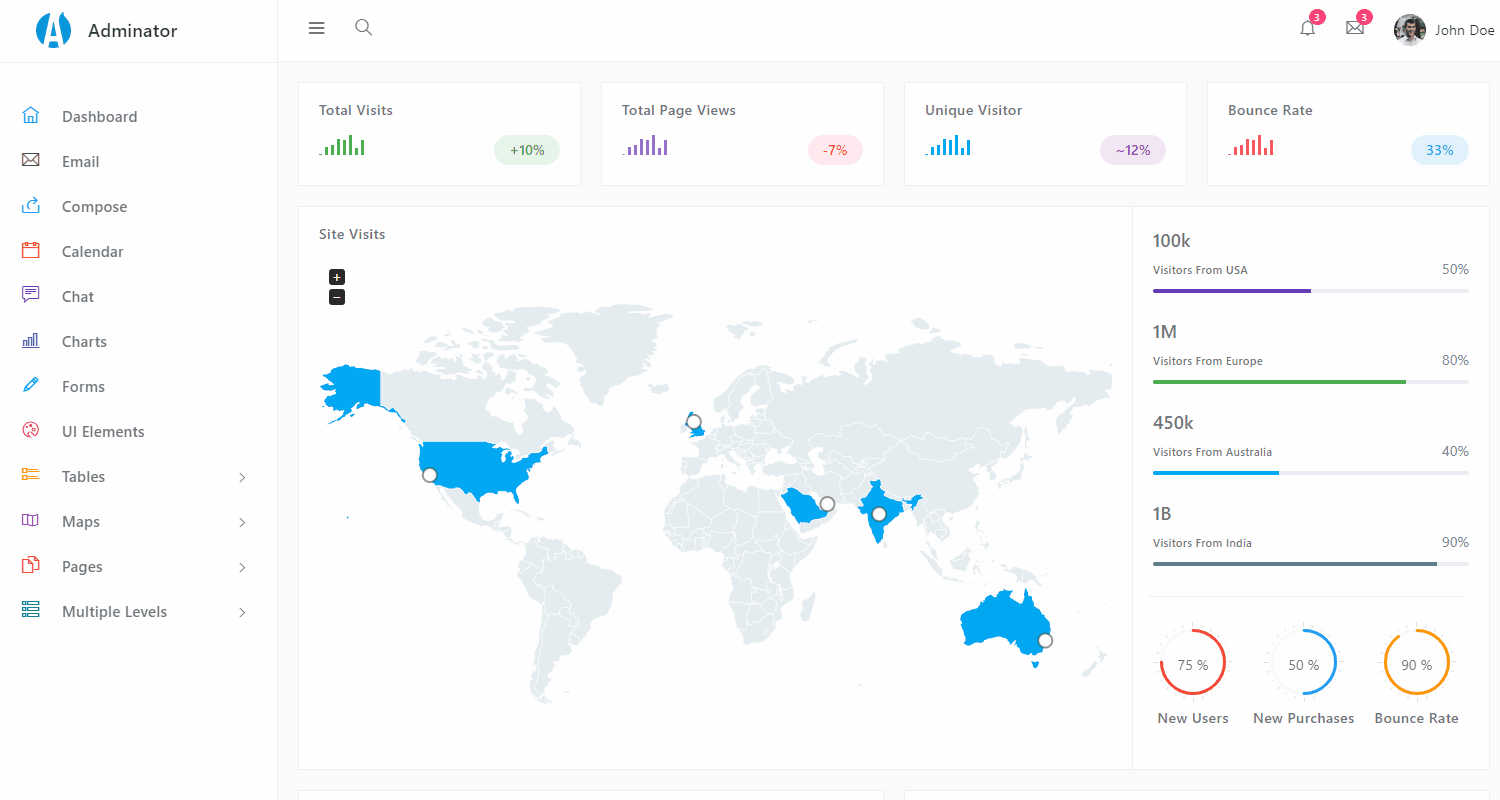 Being an open-source project, Adminator can be downloaded directly from Gihtub and compile from sources.
Adminator is licensed under The MIT License (MIT). Which means that you can use, copy, modify, merge, publish, distribute, sublicense, and/or sell copies of the final products. But you always need to state that Colorlib is the original author of the template.
$ # Download the source code
$ git clone https://github.com/puikinsh/Adminator-admin-dashboard.git
$ cd Adminator-admin-dashboard
$ 
$ # Install modules
$ yarn
$ 
$ # Start Adminator in development mode
$ yarn dev 
$
$ # Build for production
$ yarn build
If all goes well, we should see the Adminator UI running in the browser. I'll drop below some screens.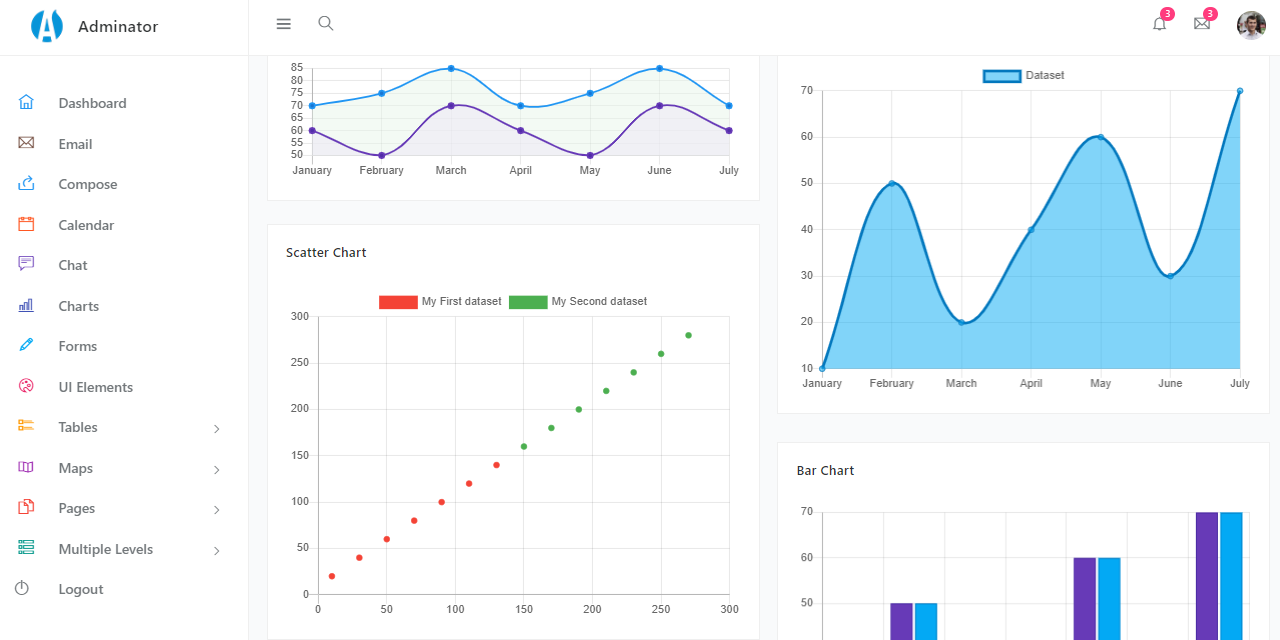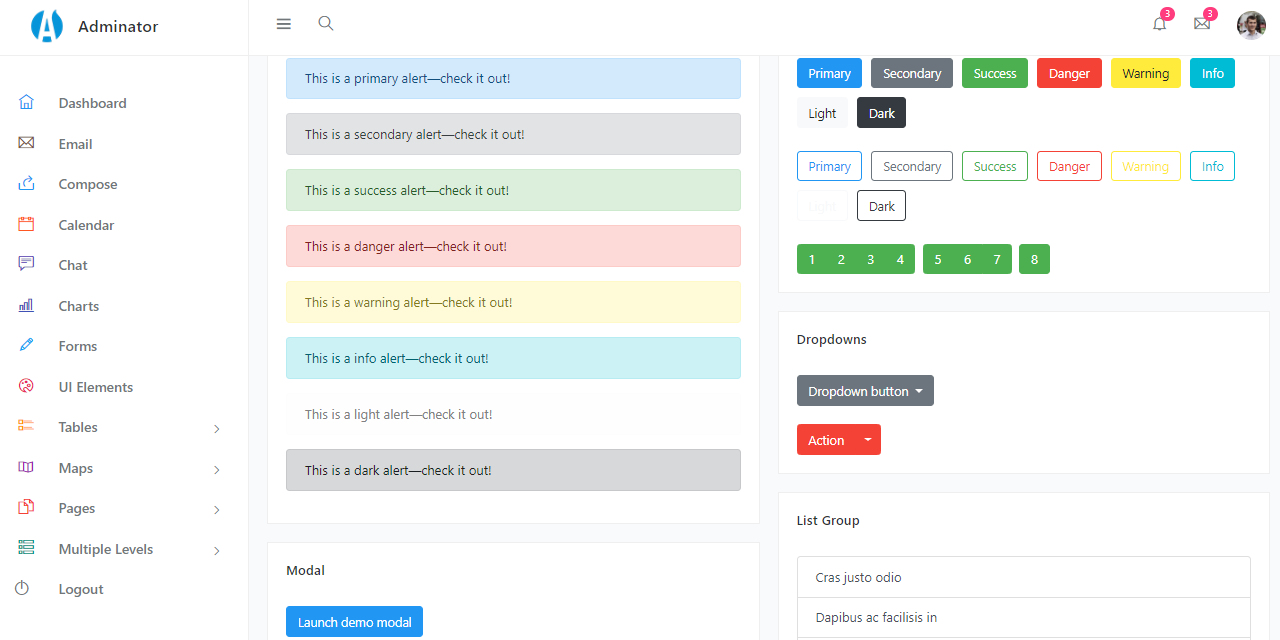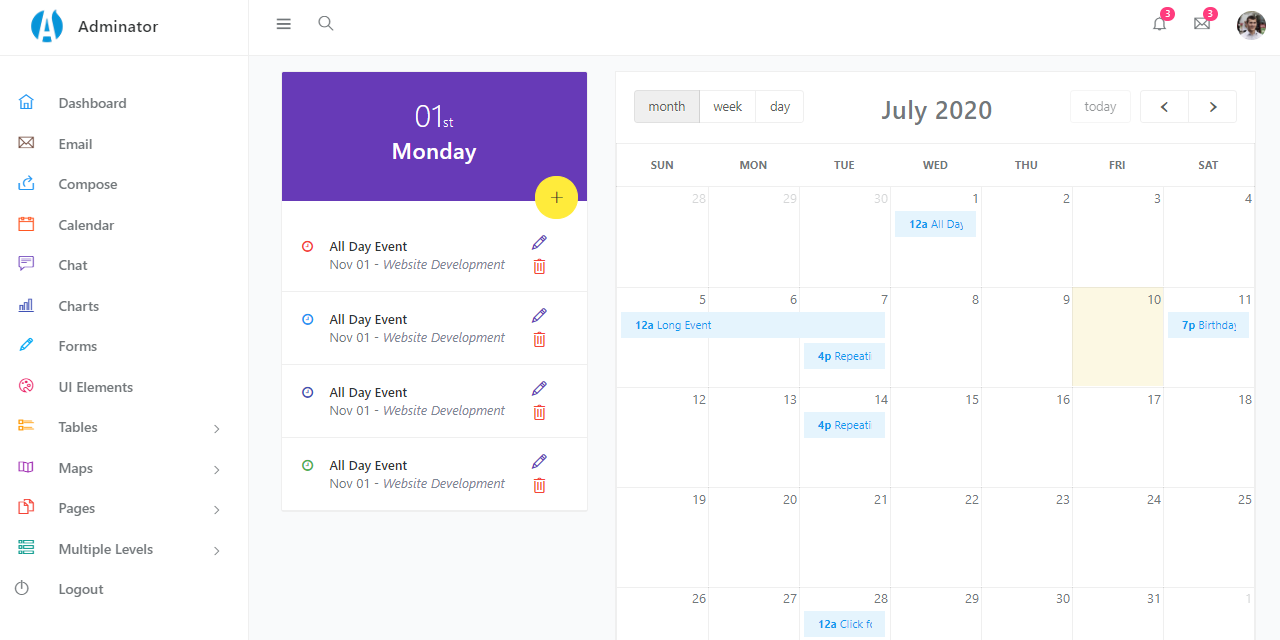 ---
Open-Source Admin Dashboard coded in Flask Framework by AppSeed Web App Generator - Features:
SQLite, PostgreSQL, SQLAlchemy ORM
Alembic (DB schema migrations)
Modular design with Blueprints
Session-Based authentication (via flask_login)
Forms validation
Deployment scripts: Docker, Gunicorn / Nginx, Heroku
Flask Adminator - Official product page
Flask Adminator Demo - LIVE Demo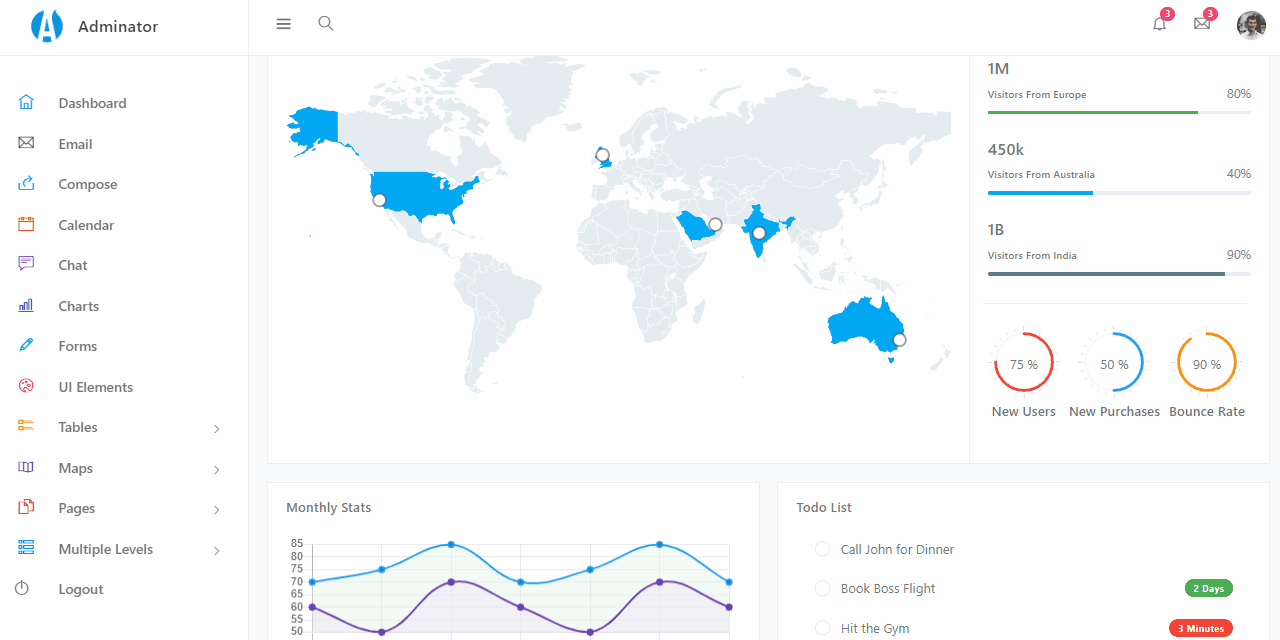 Open-Source Admin Dashboard coded in Django Framework by AppSeed Web App Generator - Features:
UI-Ready app, SQLite Database, Django Native ORM
Modular design, clean code-base
Session-Based Authentication, Forms validation
Deployment scripts: Docker, Gunicorn / Nginx
Django Adminator - Official product page
Django Adminator Demo - LIVE Deployment