Datta Able Django - Free Template
Open-source Django Dashboard generated by AppSeed on top of a modern design: Datta Able (free version).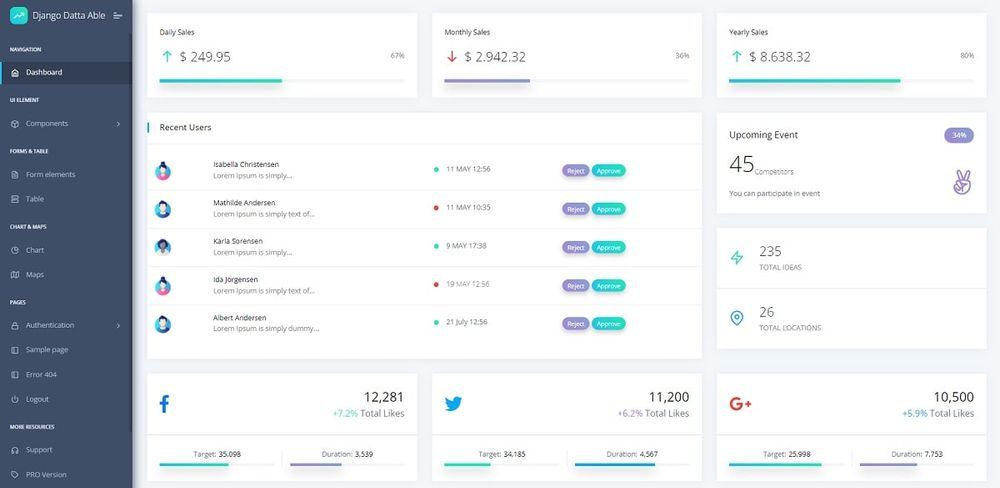 Hello! This article presents an open-source Django Template generated by AppSeed on top of a colorful, pixel-perfect BS4 design. Django Datta Able can be downloaded from Github (MIT License) and used for unlimited hobby & commercial projects. For newcomers, Django is a leading web framework actively supported and version by programming experts using a batteries-included concept. Thanks for reading!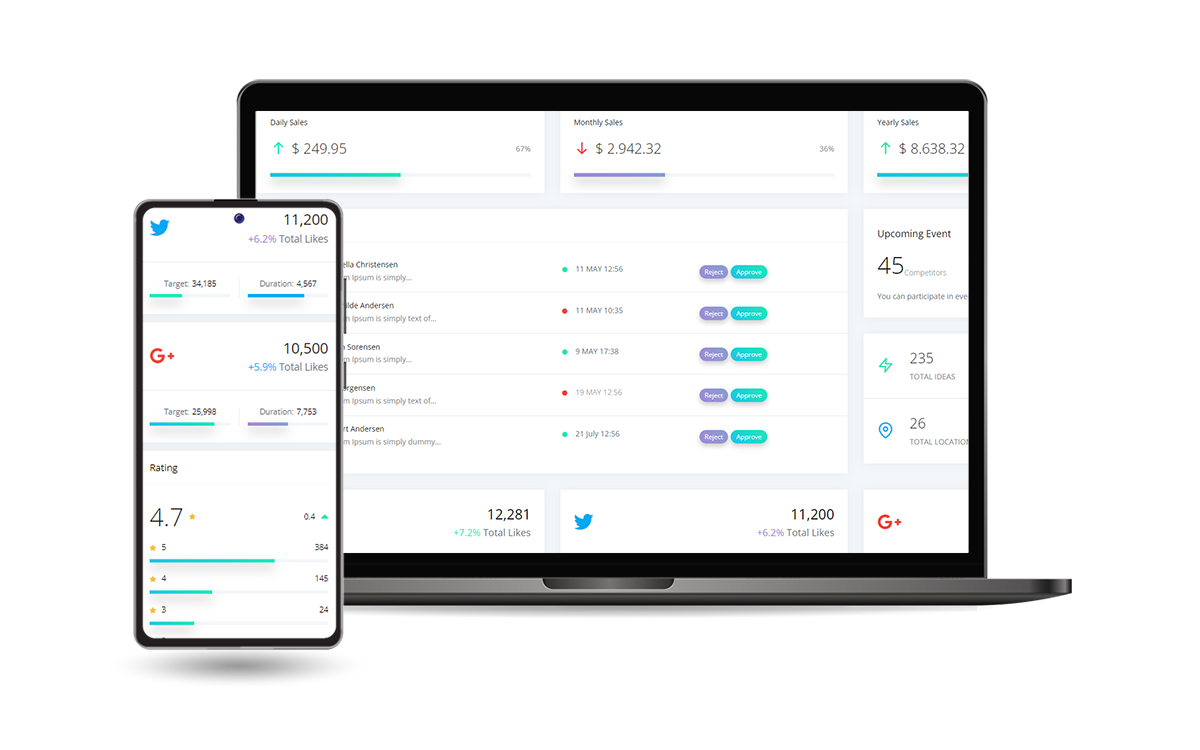 Datta Able Bootstrap Lite is the most stylized Bootstrap 4 Lite Admin Template, around all other Lite/Free admin templates in the market. It comes with high feature-rich pages and components with fully developer-centric code. Before developing Datta Able our key points were performance and design.
Datta Able rendering is fast in all major browsers. It is passed through a good score in Google Page Speed, Pingdom, GT Metrix. Code passed via w3 validators with all w3 standards. This admin panel is fully responsive and tested on all retina devices.
---
✨ Django Codebase Features