Datta Able - Flask Starter (premium starter)
Premium seed project crafted by AppSeed in Flask on top of Datta Able PRO design - Full-stack project.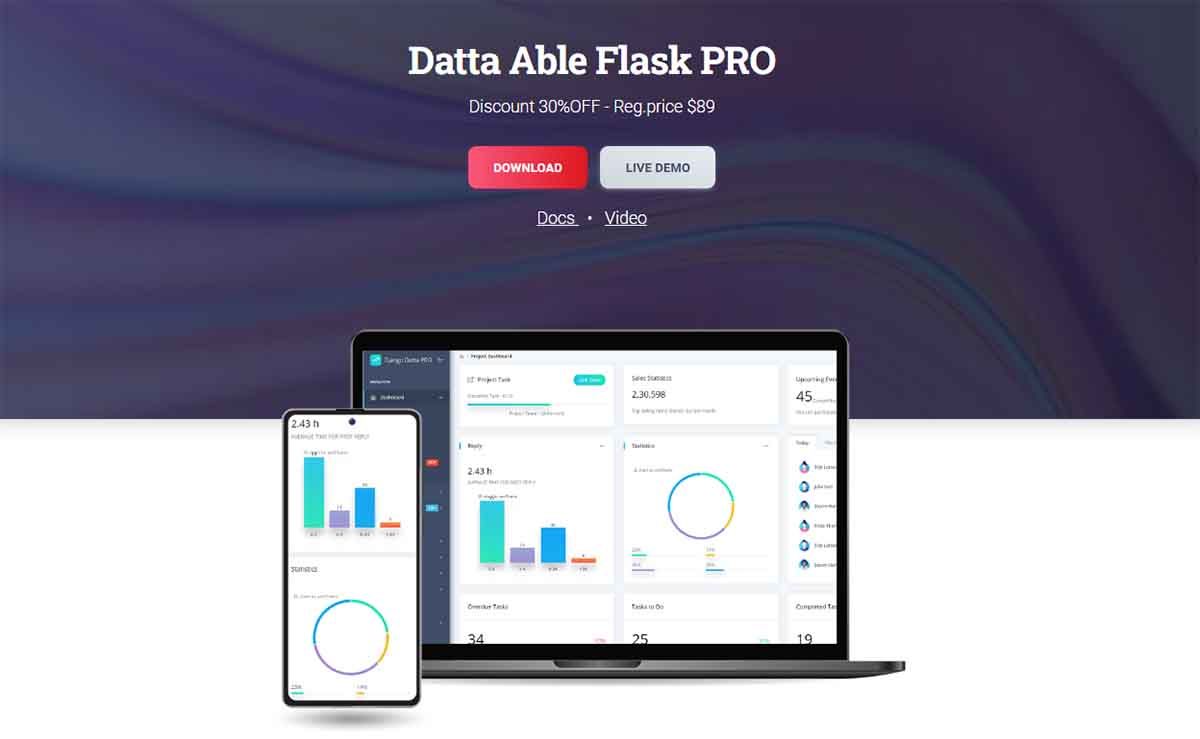 Hello! This article presents Datta Able, a premium starter crafted on top of a modern Bootstrap 5 design and Flask. The product comes with authentication, extended user profiles, user management (for admins), active versioning, and premium support. For newcomers, Flask is a leading backend framework powered by Python. Thanks for reading!
Datta Able is the most stylish Bootstrap 5 Admin Template available on the market. It comes with feature-rich pages and developer-centric code components.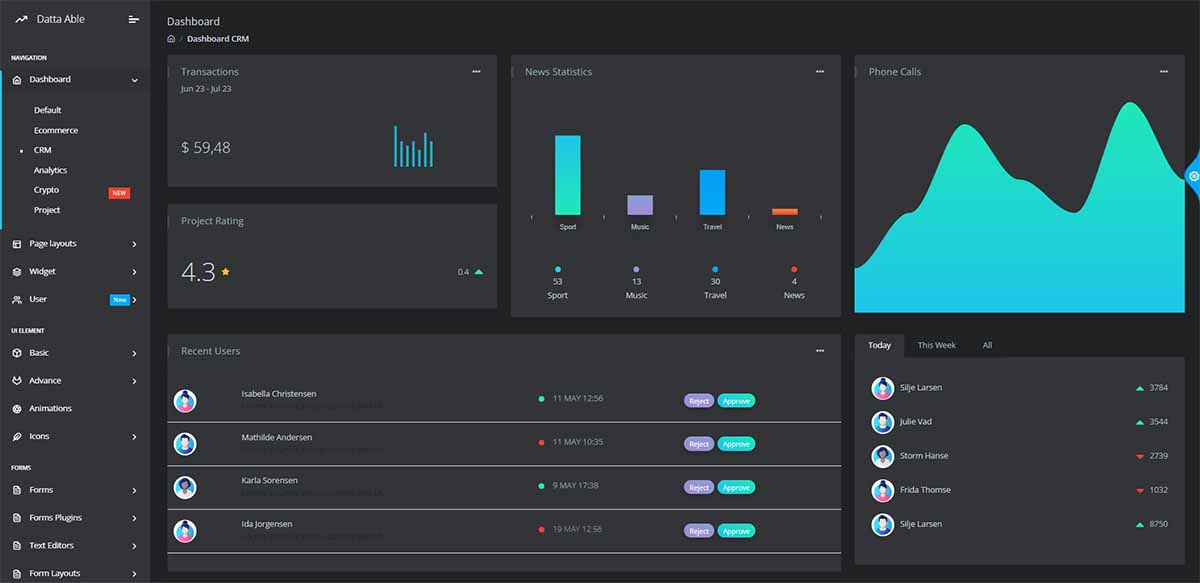 ---