Flexy Material Angular PRO
Premium Dashboard Template crafted by WrapPixel on top of Angular and Google's Material Design - Flexy Material is a premium product.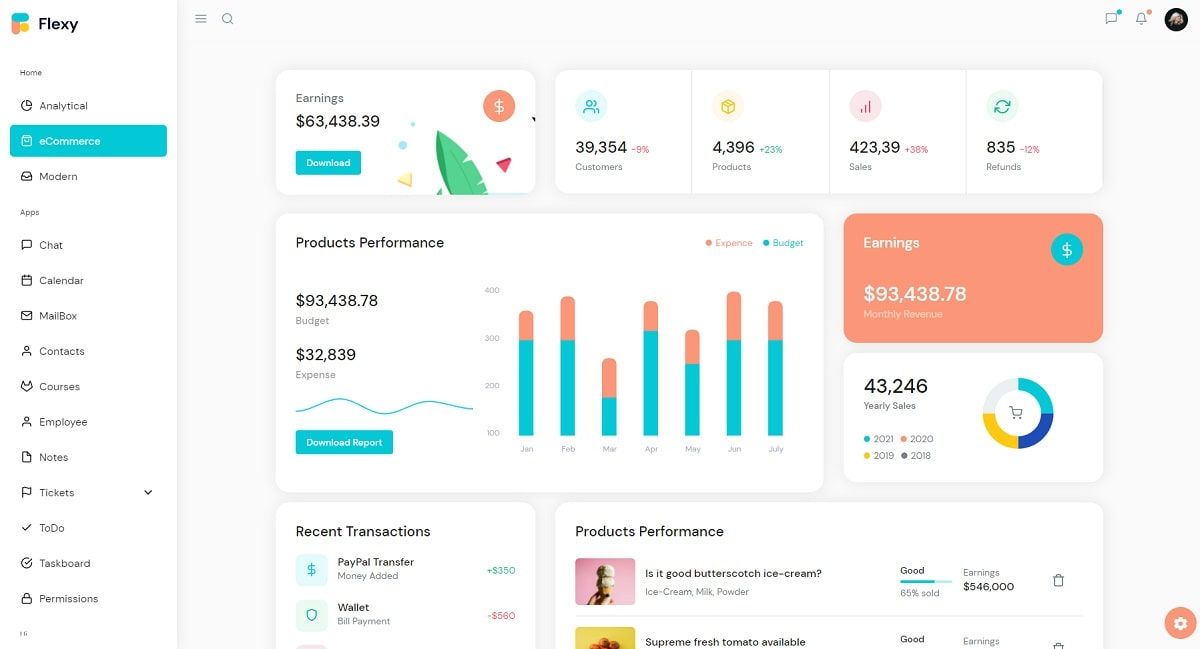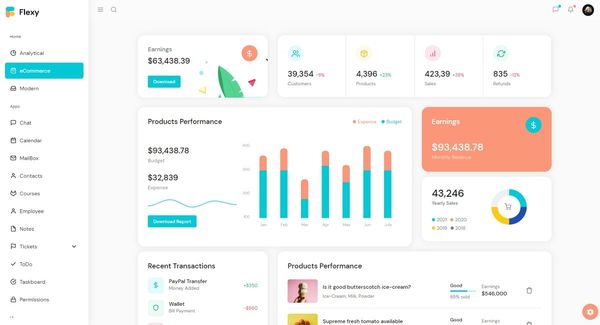 Hello! This article presents Flexy Material Angular PRO, a premium dashboard template crafted by WrapPixel. This colorful Angular 13 material dashboard is beautifully created using some of the most prominent angular components that help corporates to simplify their monitoring systems. For newcomers, Angular is a leading JS library for coding interactive user interfaces actively supported and versioned by Google. Thanks for reading!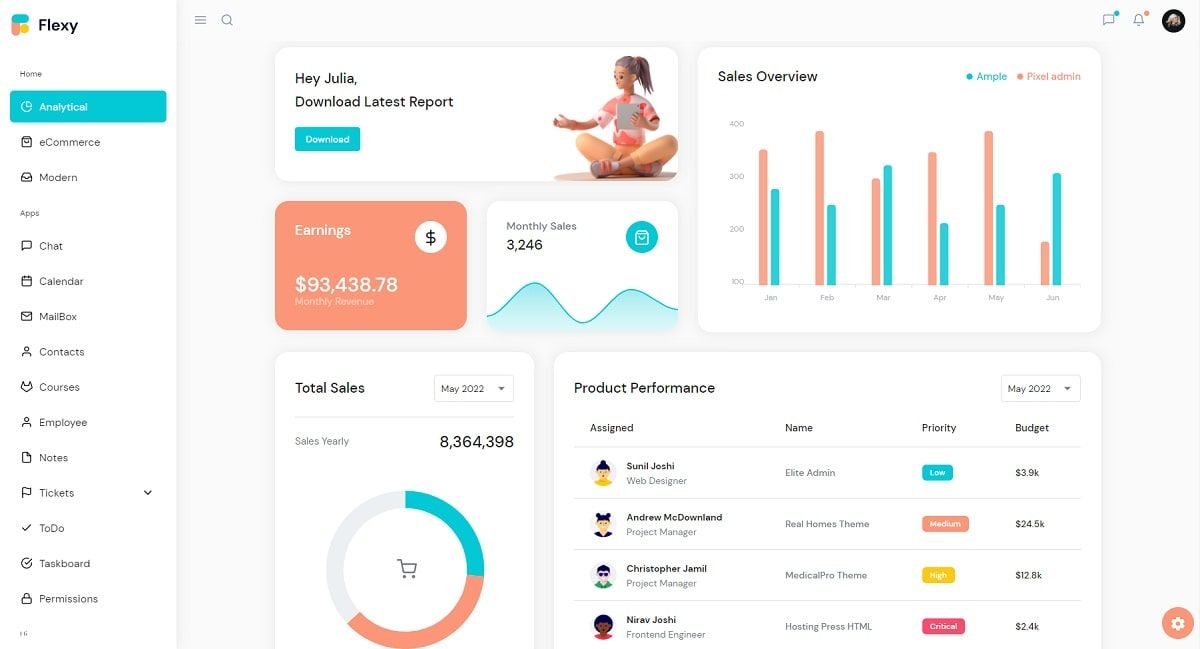 WrapPixel's Flexy Material Angular is an Angular-13 CLI WebApp template that takes Google's material design principles and creates a magically intuitive ready-to-use user interface for your website and applications.
You can create simplified or feature-rich websites and applications, just mix and match to get hundreds of customization options. The template comes with different demos (like horizontal menu version, mini sidebar version, dark version etc).
Sample Pages - If you want to get inspiration or just show something directly to your clients, you can jump-start your development with our pre-built example pages. Every page is spaced well, with attractive layouts and pleasing shapes.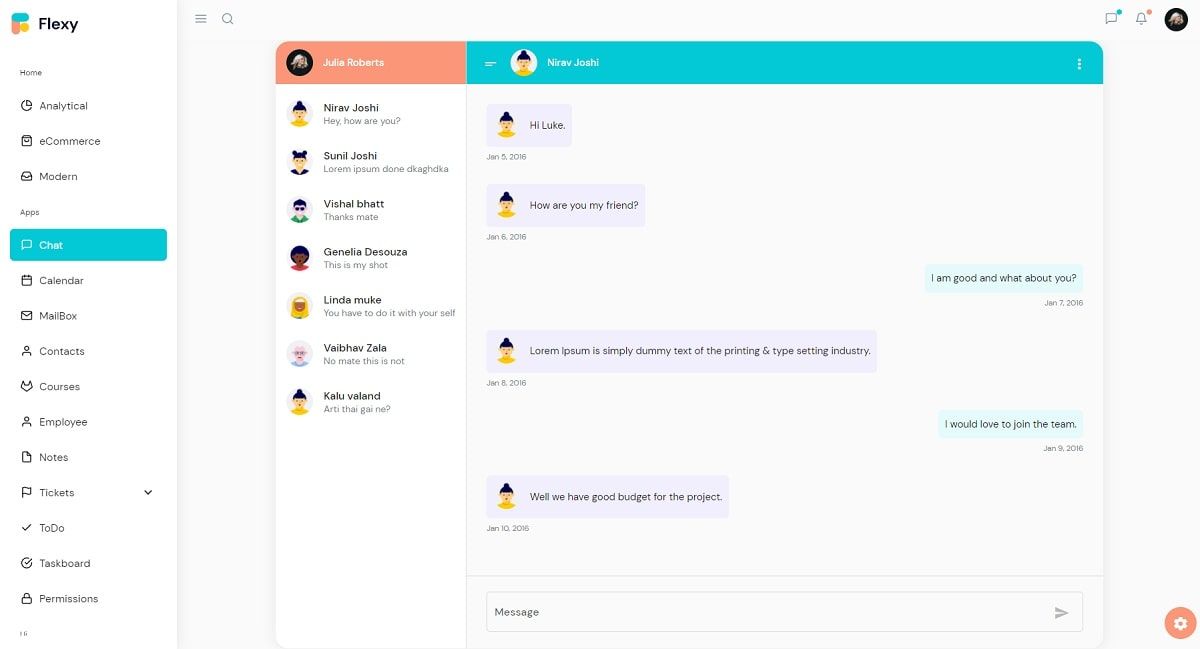 ---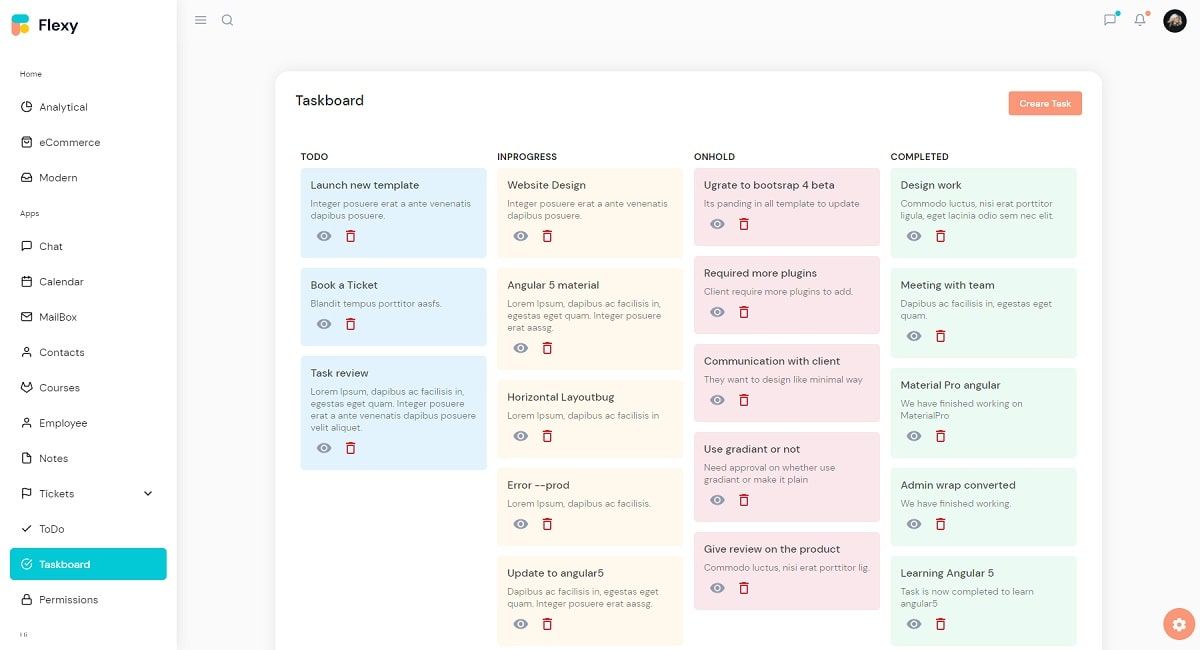 ---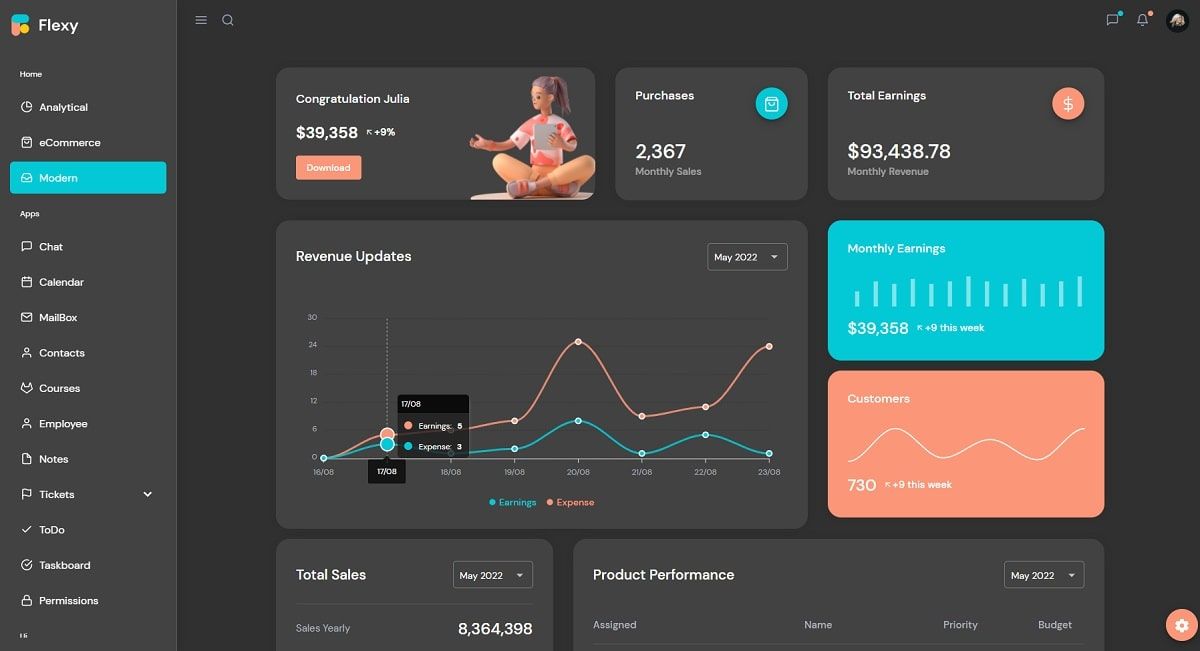 ---