Free Website Builder - Simpllo
An open-source website builder made with VanillaJS and Bootstrap 5 Components - actively supported by AppSeed.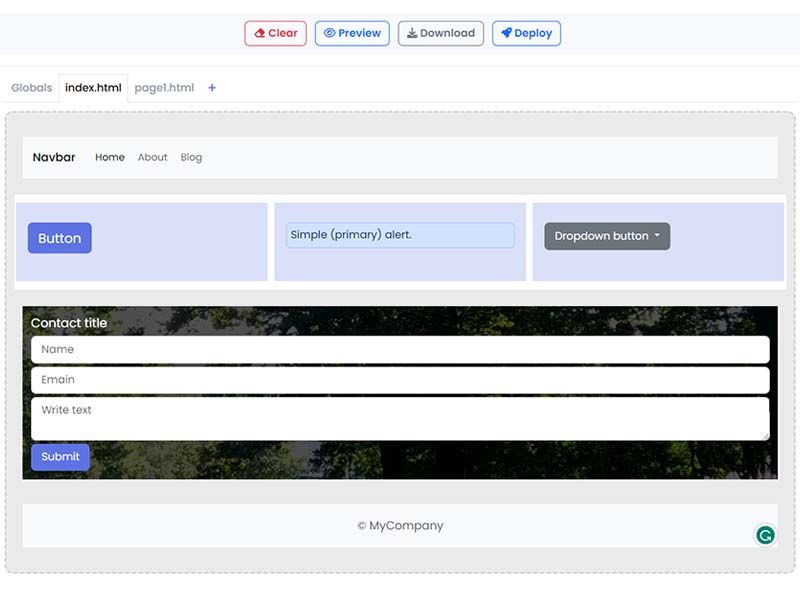 Hello! This article presents Simpllo, an open-source and Free Website Builder that allows anyone to design, download, and deploy websites for free. This service can be used without an account and the number of projects that a user can create is unlimited. Thank you!
The product is built using Bootstrap 5 components and a lightweight VanillaJS core that provides all the features available in any simple drag-and-drop builder.
✅ Free Service, No account needed
✅ Multipage Support
✅Boostrap 5 Components
✅Create Unlimited Projects
✅Preview (multiple devices)
✅SEO information (every page)
✅Global JS & CSS
✅ Styling option for every selectable element
✅Download (ZIP archive)
✅One-click Deploy on Netlify
The latest features are highlighted in this video material published on YouTube.
The UI of the builder exposes the components on the left, the builder area in the middle, and the page & components properties on the right.
The page once edited, can be previewed and downloaded without having an account on the platform.
---
The future iterations of the product aim to cover other CSS frameworks like Tailwind, UI Kit, Pico CSS, UI improvements, and also the integration of active components like Charts, data tables, and APIs.
---
Thank you! For more resources, feel free to access: