Gradient Able Angular - Free Template
Gradient Able Angular is an open-source dashboard template crafted and released for free by the CodedThemes agency - MIT License.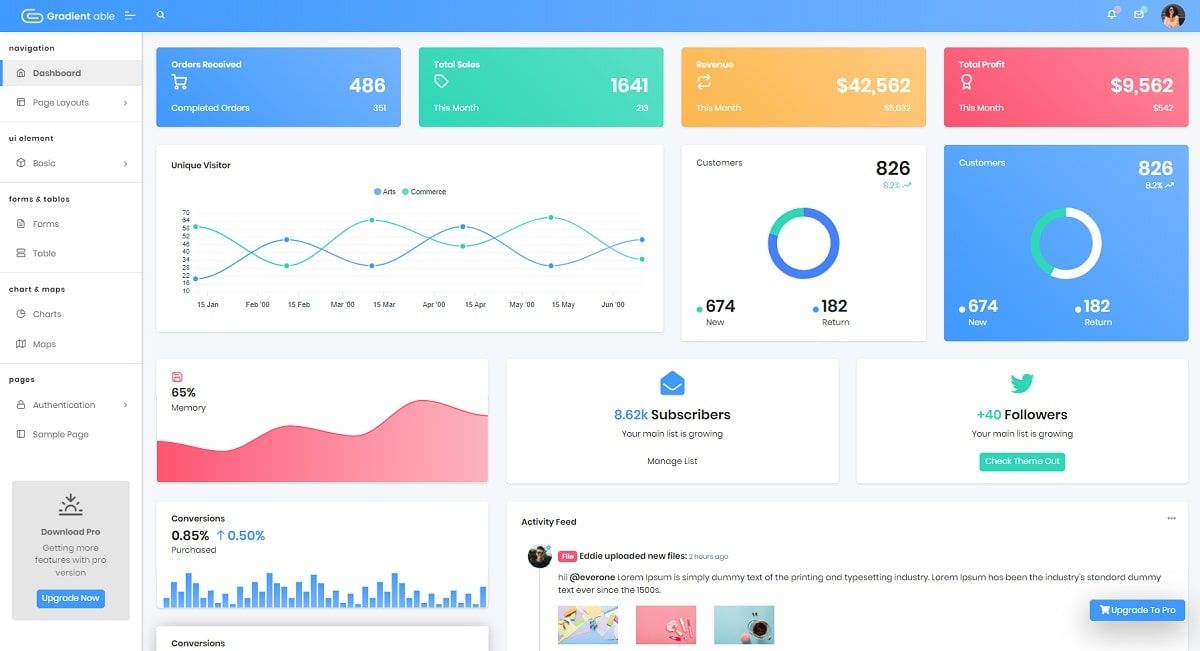 Hello! This article presents an open-source Angular Template crafted and released for free by CodedThemes agency. Gradient Able Angular can be downloaded from Github and based on the permissive (MIT) license used for commercial products or eLearning activities. For newcomers, Angular is a leading JS library for coding interactive user interfaces baked by Google.  Thanks for reading!
Gradient Able Angular Lite is the most stylized Angular 9 Lite Admin Template, around all other Lite/Free admin templates in the market. It comes with high feature-rich pages and components with fully developer-centric code.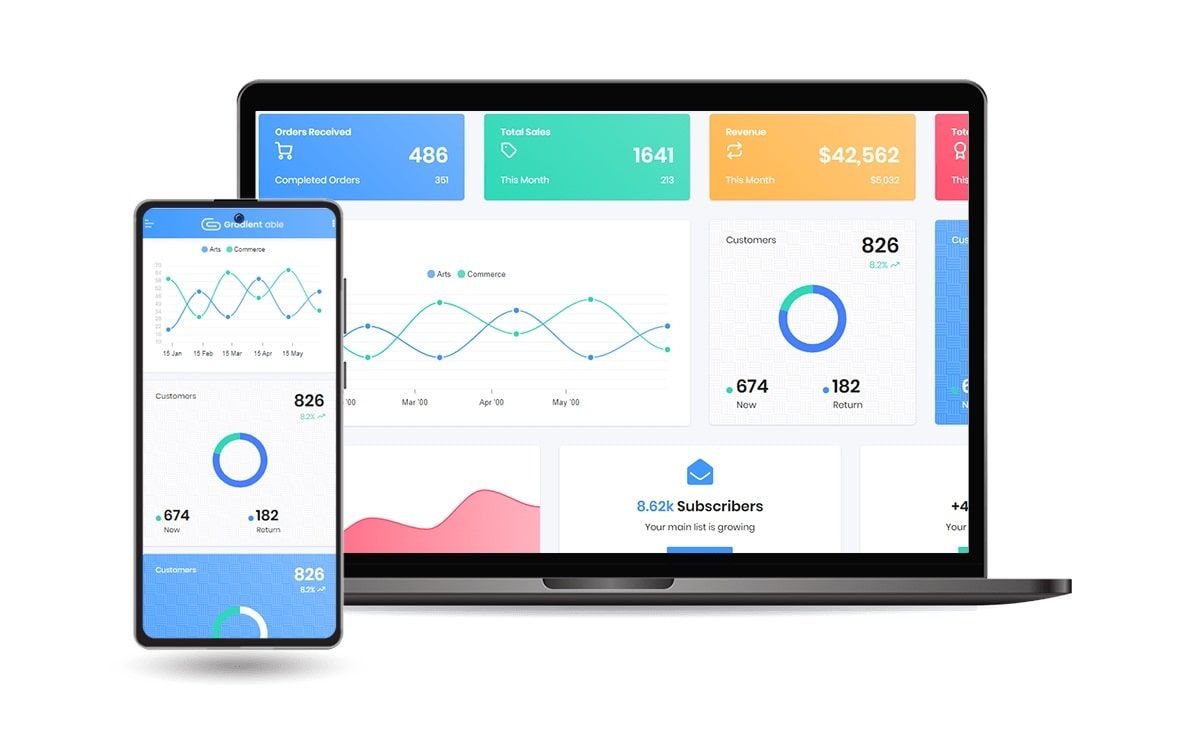 Gradient Able Template gives you the best selection choice of your backend template needed for your projects. This free Angular Template comes with error/bug-free, well structured, well-commented code and regularly with the latest updated code and libraries.
With performance, Gradient Able rendering is fast in all major browsers. It is passed through a good score in Google Page Speed, Pingdom, GT Metrix. Code passed via w3 validators with all w3 standards.
Sample Pages - If you want to get inspiration or just show something directly to your clients, you can jump-start your development with our pre-built example pages.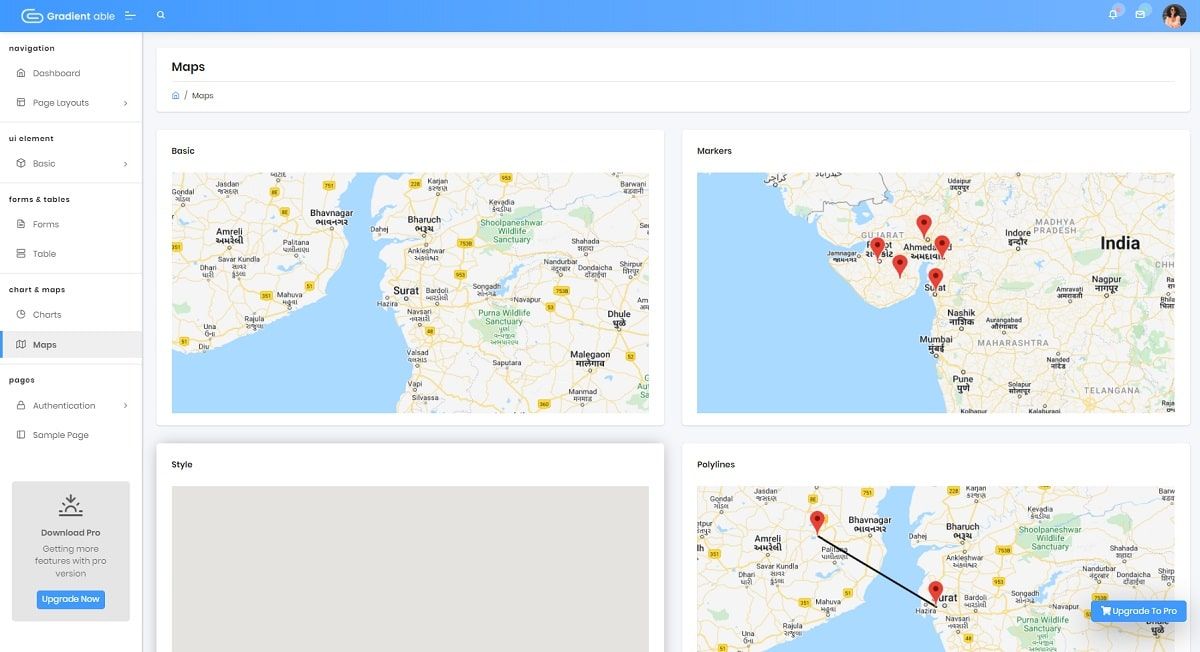 ---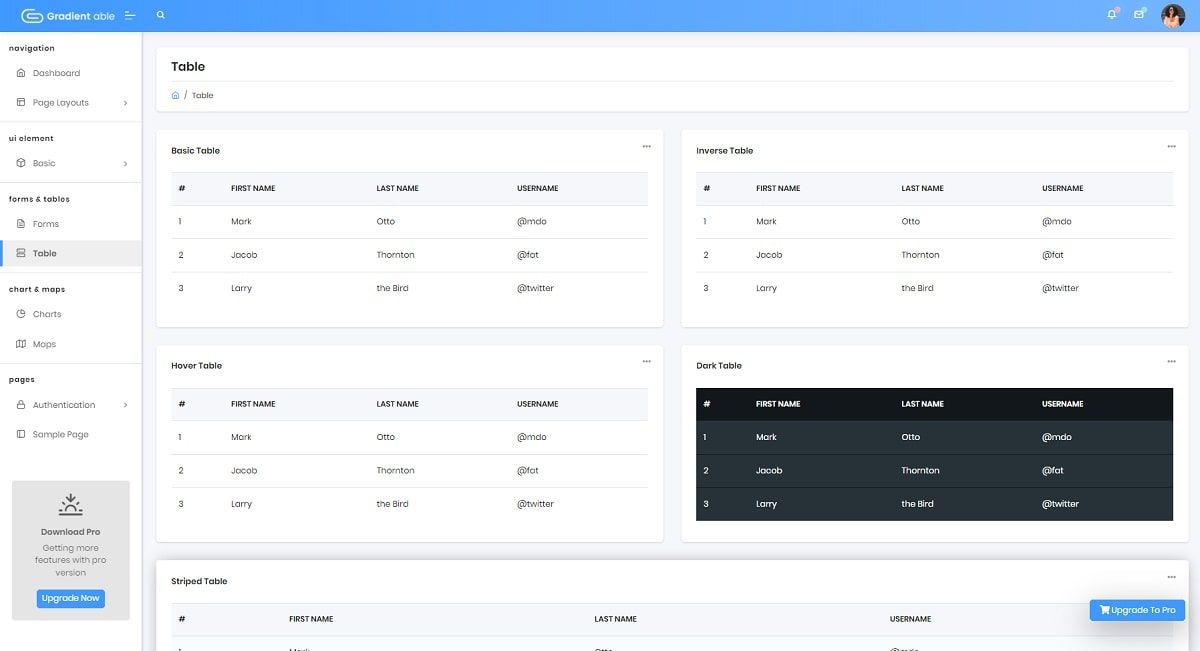 ---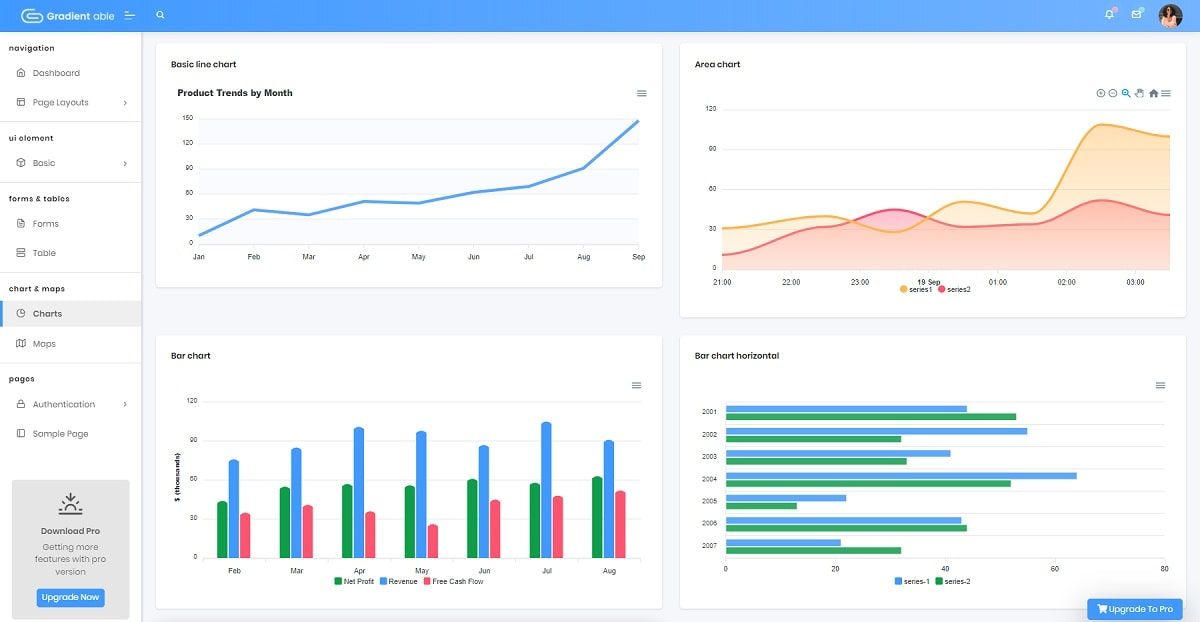 ---