Material Dashboard React (Free)
Open-Source React Dashboard Template crafted by Creative-Tim on top of MUI - Free product (MIT License).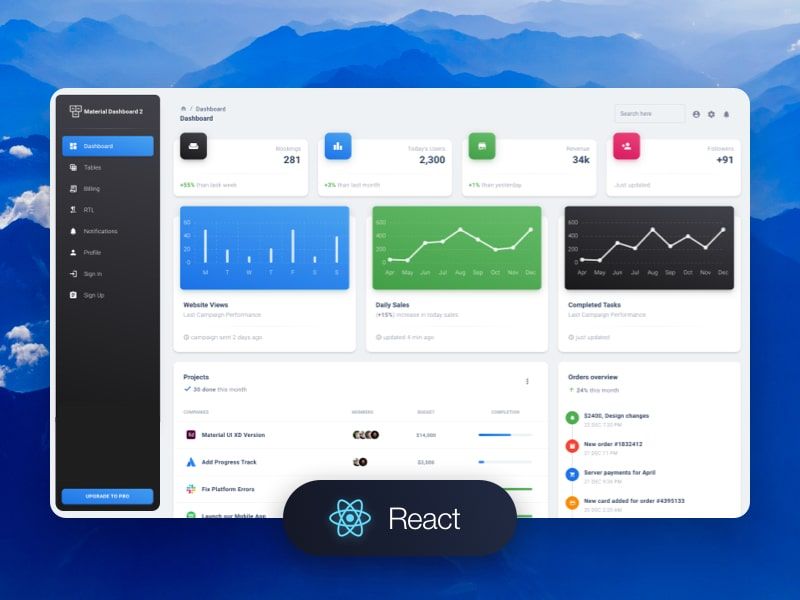 Hello! This article presents Material Dashboard React, an open-source template crafted by Creative-Tim. The product is released under a permissive license and comes with 8 pre-built pages and 50+ UI components. Thanks for reading!