Nuxt Black Dashboard - Free Starter
Open-Source starter crafted by Creative-Tim on top of Nuxt and Black Dashboard design - Free product.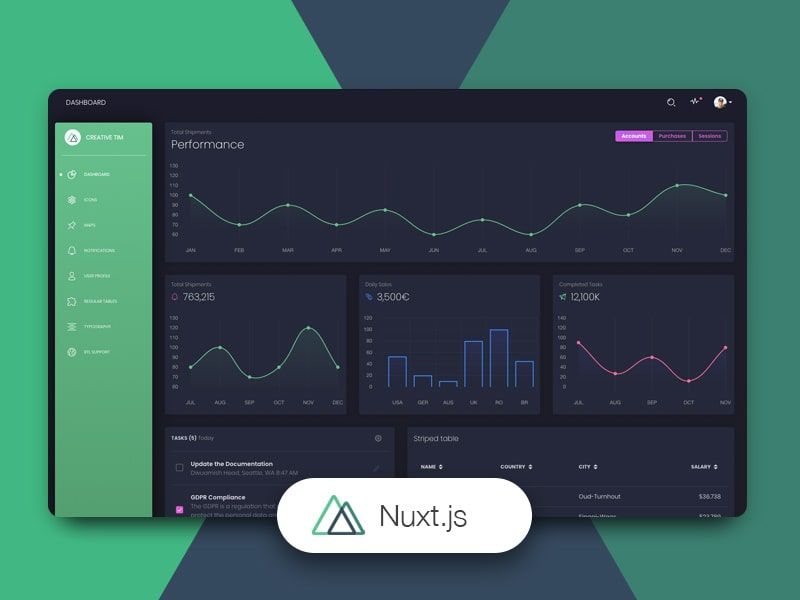 Hello! This article presents Nuxt Black Dashboard, an open-source starter crafted and release for free by Creative-Tim.  The product comes with 7 sample pages, 15 UI components, active versioning, and a permissive license (commercial use allowed). Thanks for reading!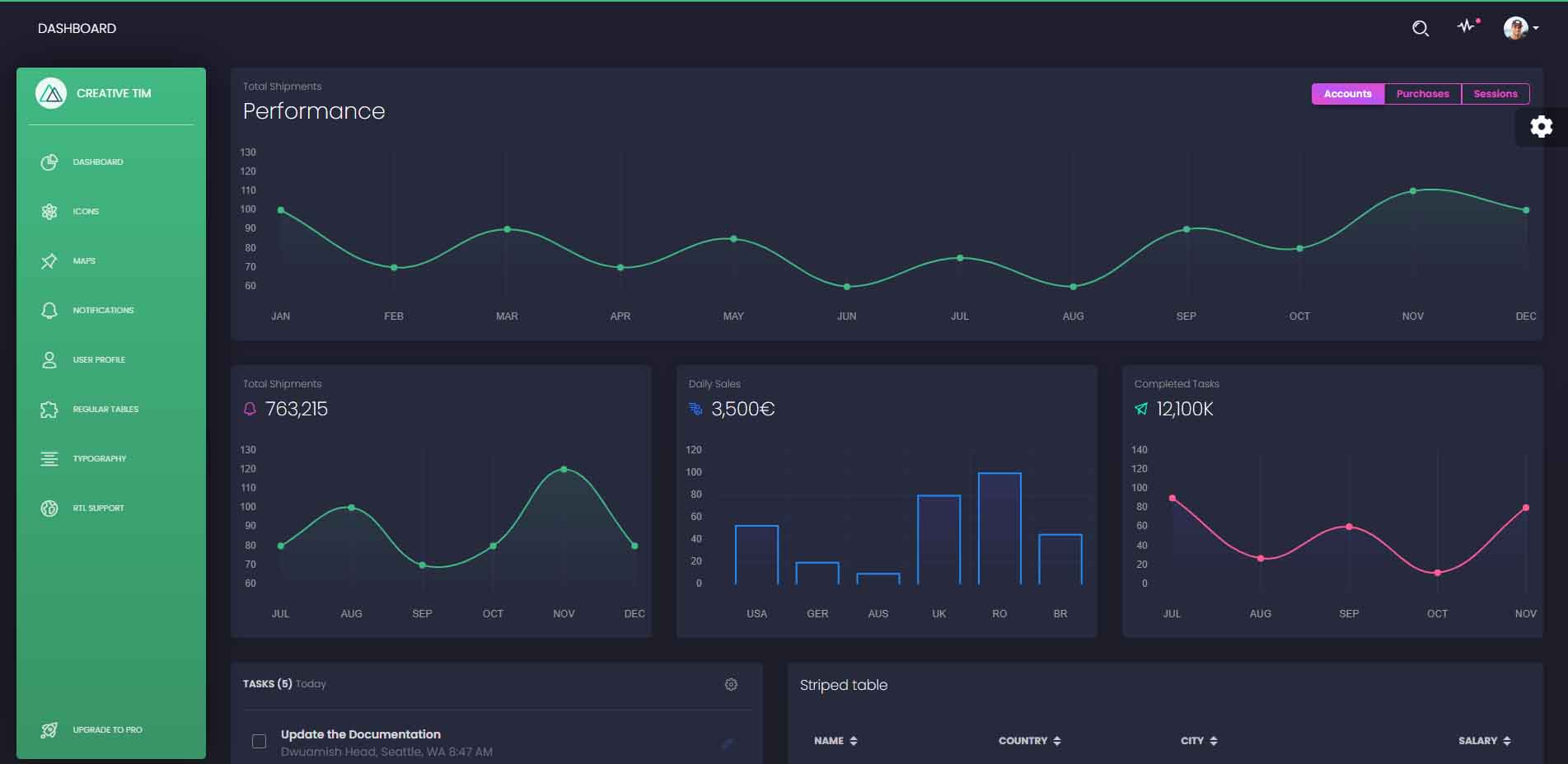 ---