Rocket Generator is LIVE - Build Django Starters with Ease
Choose your favorite design, customize, and generate Apps and APIs on top of Django, a leading Python framework.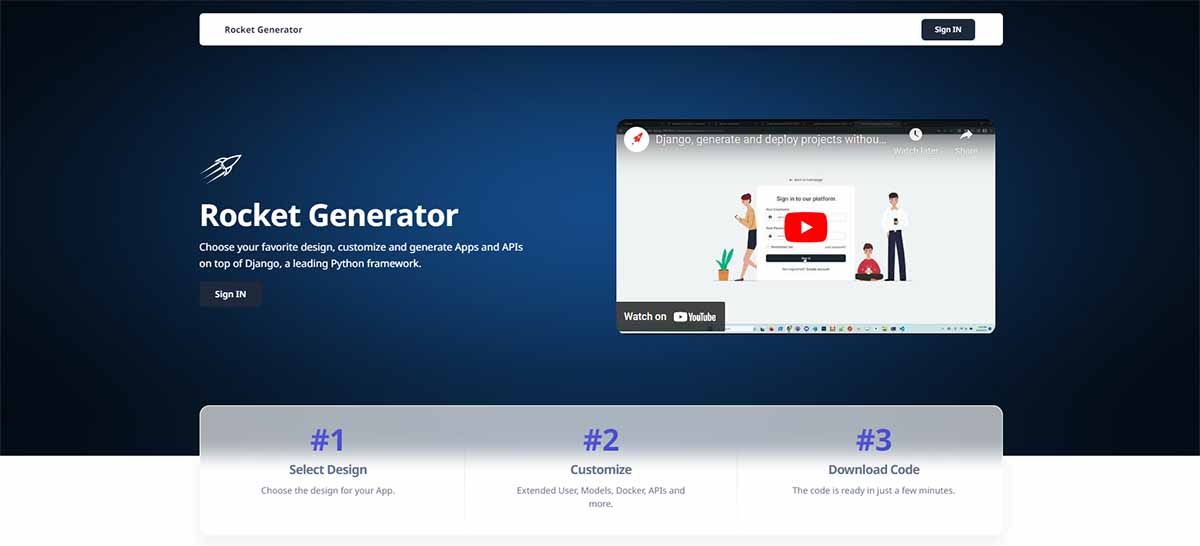 Hello! This article mentions Rocket Generator, a new service able to generate starters on top of Django. Once authenticated, the users can select a UI kit, design the database, the extended user model plus the deployment layer (Docker and CI/CD Scripts).  The whole process, from customization until the product is generated, takes around 1 minute and also can be used for free.
👉 Rocket Generator - the official page
A short kickOff regarding this new project actively supported by AppSeed is presented in a video material published on YouTube:
---