Volt Dashboard - Codebase Update, CI/CD flow
This article presents the latest updates of Django Volt (free starter): codebase improvements, the latest UI Kit, and Ci/CD flow via Render.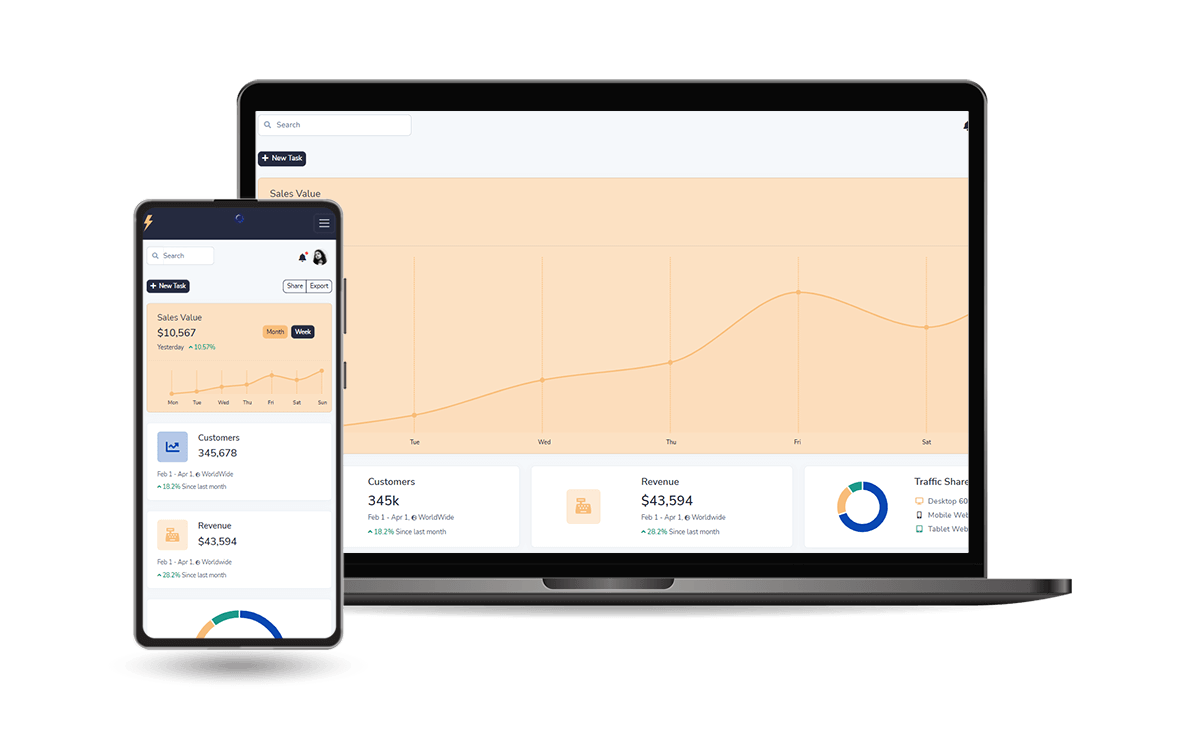 Hello! Volt Dashboard, an open-source seed project powered by Django, has been updated to a newer codebase with the latest UI version and CI/CD flow on Render. Being MIT licensed, the sources can be used for commercial projects or eLearning activities. Thanks for reading!
Volt Dashboard is a free and open-source Bootstrap 5 Admin Dashboard featuring over 100 components, 11 example pages, and 3 plugins with Vanilla JS. There are more than 100 components, some of them being buttons, alerts, modals, and date pickers.
---
How to use the product
In order to compile the product, the workstation needs Python3, GIT command-line tool, and also the developer should be comfortable working in a terminal. The steps required to start the app, are below:
👉 Download the sources
$ git clone https://github.com/app-generator/django-volt-dashboard.git
$ cd django-volt-dashboard
👉 Install modules
$ virtualenv env
$ source env/bin/activate
$ pip install -r requirements.txt
👉 Migrate DataBase
$ python manage.py makemigrations
$ python manage.py migrate
👉 Start the app
$ python manage.py runserver
At this point, the app should be up & running.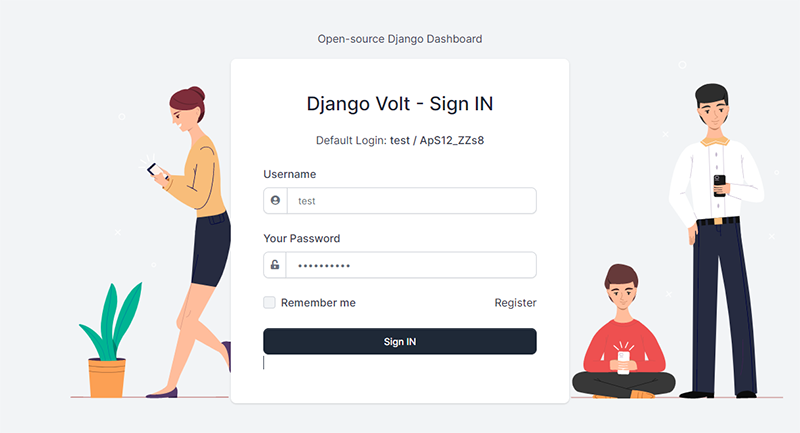 ---
Django Volt - Settings Page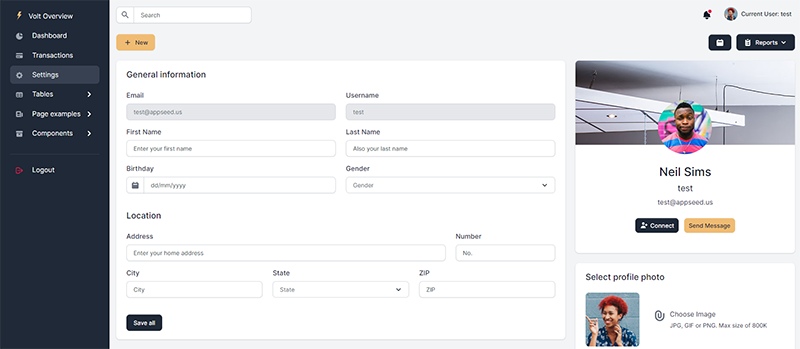 ---
Django Volt - Charts Page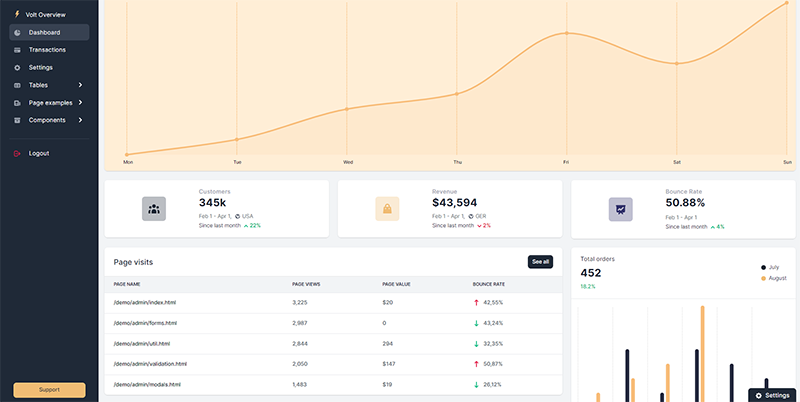 ---