Vue Admin Dashboard - Free Template
Open-Source Vue Dashboard Template crafted and released under the MIT License by CoreUI Agency - CoreUI Vue can be downloaded directly from Github.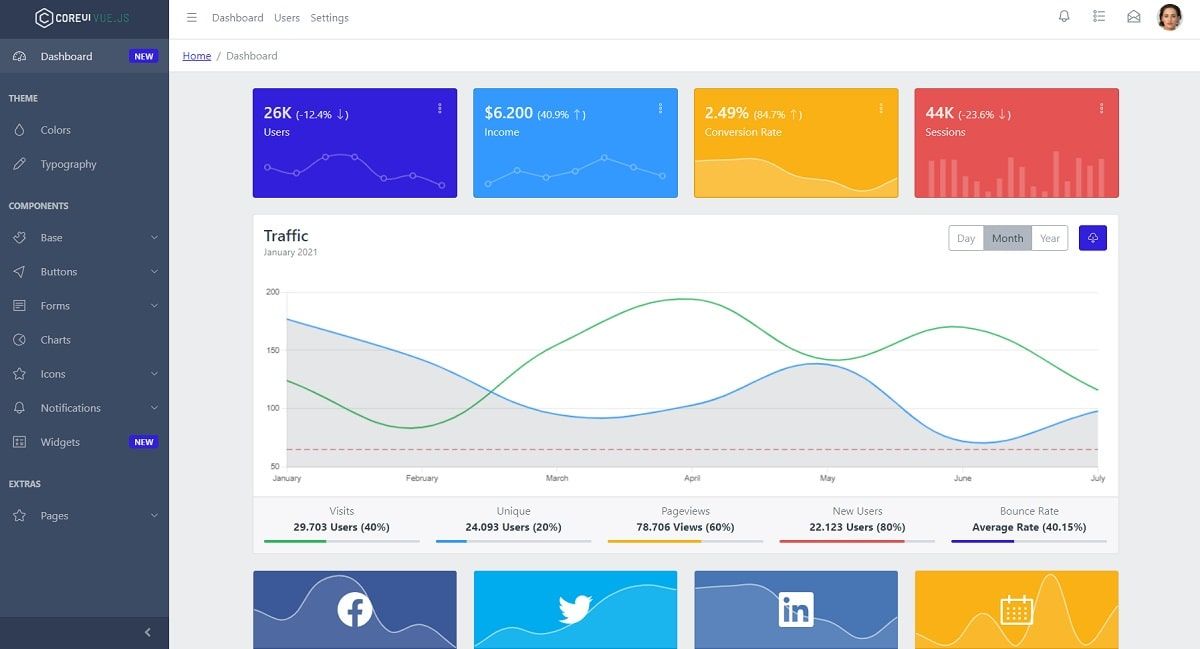 Hello! This article presents an open-source Vue Dashboard Template crafted by CoreUI Agency. CoreUI Vue Dashboard can be downloaded from Github under the MIT License, and used for commercial projects and eLearning activities. For newcomers, Vue is a leading JS framework for coding interactive user interfaces with more than 190k stars on Github. Thanks for reading!
CoreUI is meant to be the UX game changer. Pure & transparent code is devoid of redundant components, so the app is light enough to offer the ultimate user experience.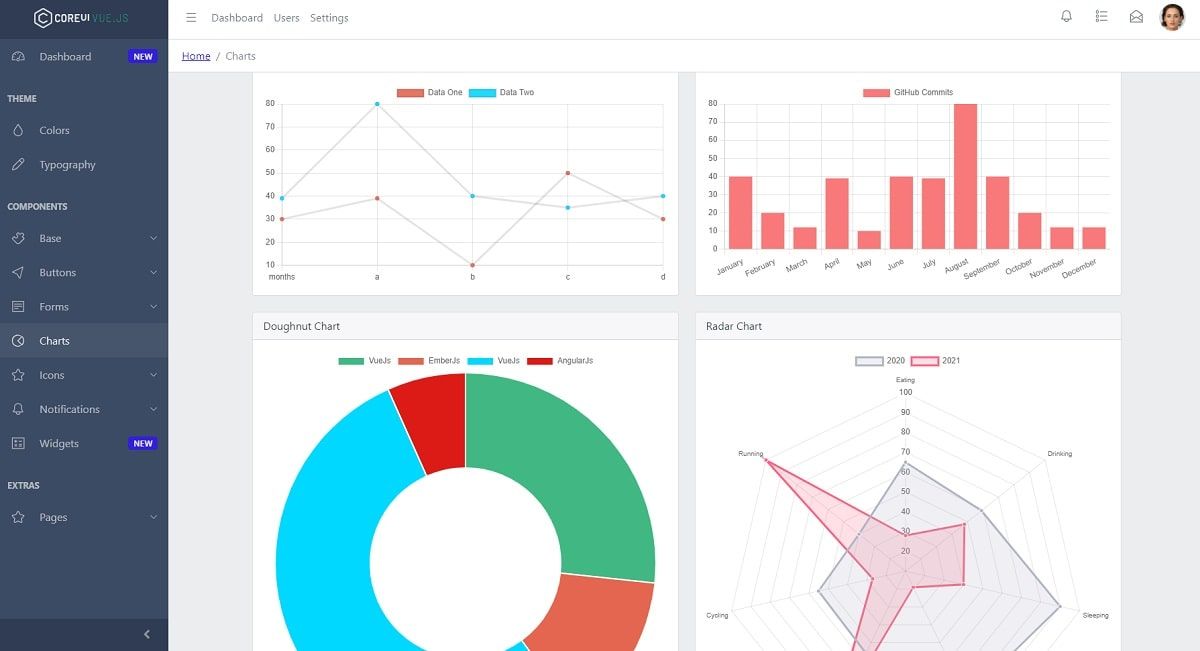 Bootstrap Based - CoreUI Vue Admin Panel is 100% compatible with Bootstrap, but Boostrap based components have been built from scratch as true Vue.js components, without jQuery and unneeded dependencies.
Open-Source - CoreUI Vue Admin Template originates from open-source, but we are a professional team, working full time to make our products perfect in every detail.
Responsive & Cross-Browser Compatibility - CoreUI's responsive components save you thousands of dollars on cross browsers tests. Give your users a seamless experience by delivering apps that works on all major devices, browsers, and operating systems.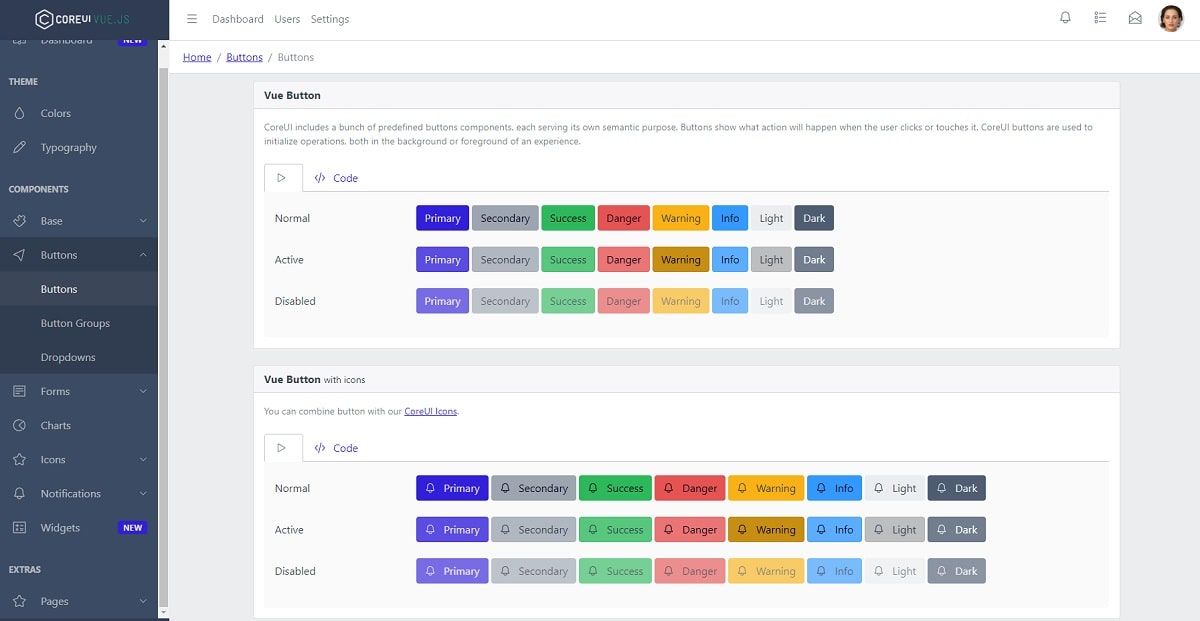 CoreUI Vue Admin Template is based on CoreUI Components Library with beautifully handcrafted UI Components designed by a team of our experienced designers. You don't have to be a designer to create beautiful responsive apps.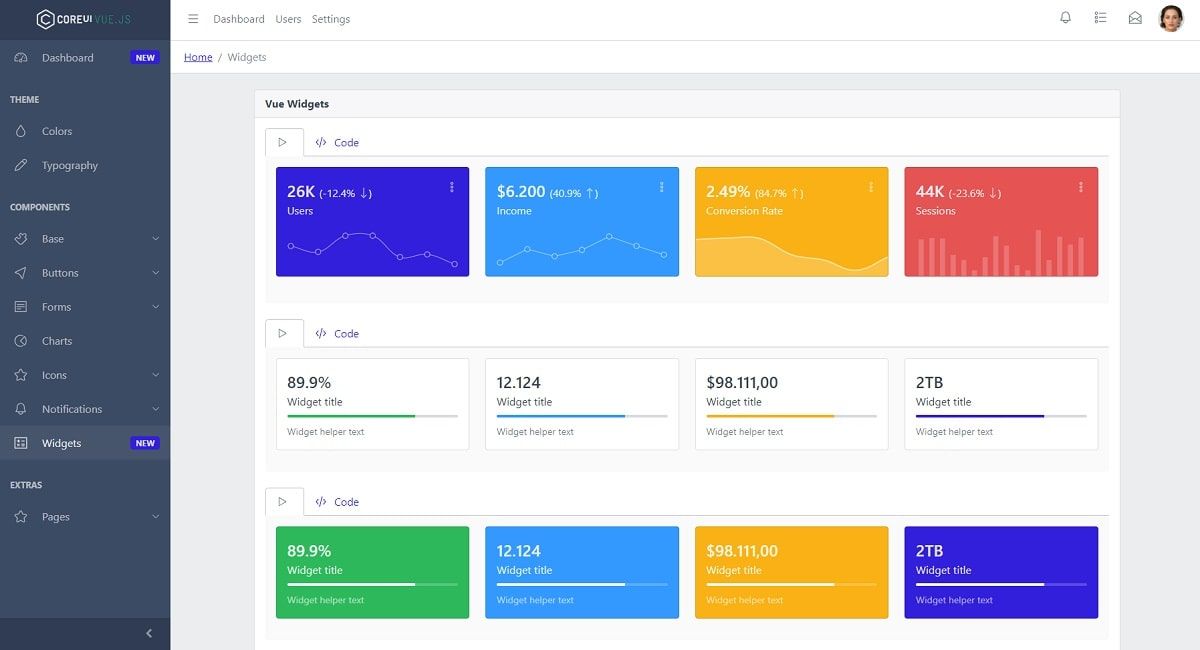 ---
CoreUI Vue - Icons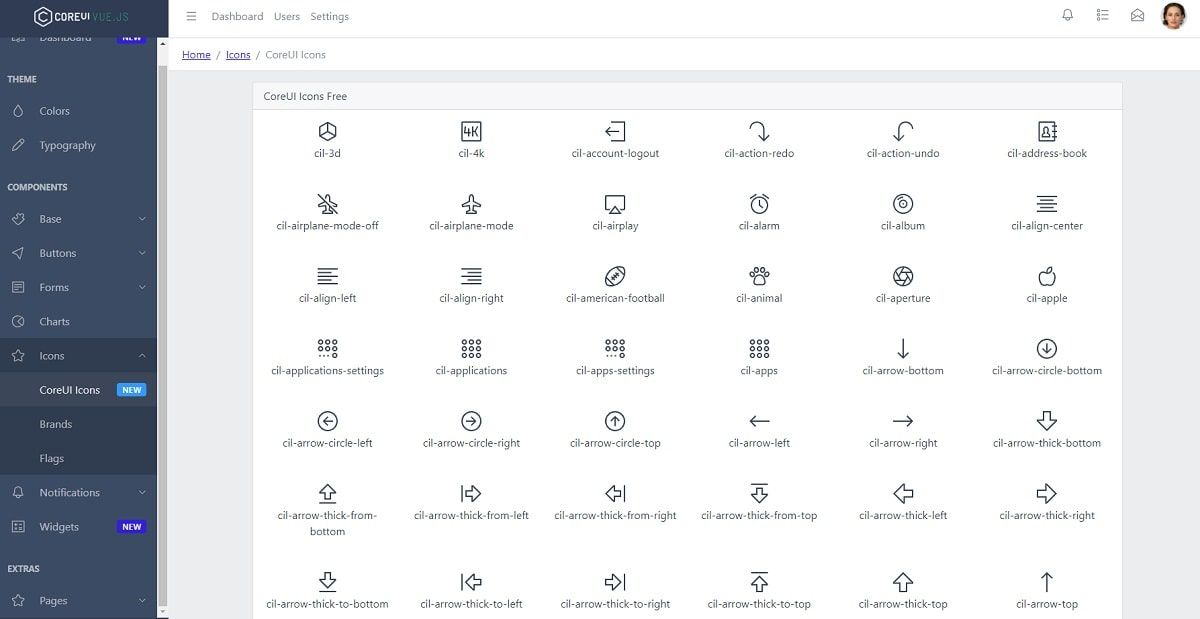 ---
Thanks for reading! For more resources feel free to access: