Vue Argon Dashboard - Free Template
Open-Source dashboard template crafted by Creative-Tim on top of Vue 3 and Argon Design - Free Product.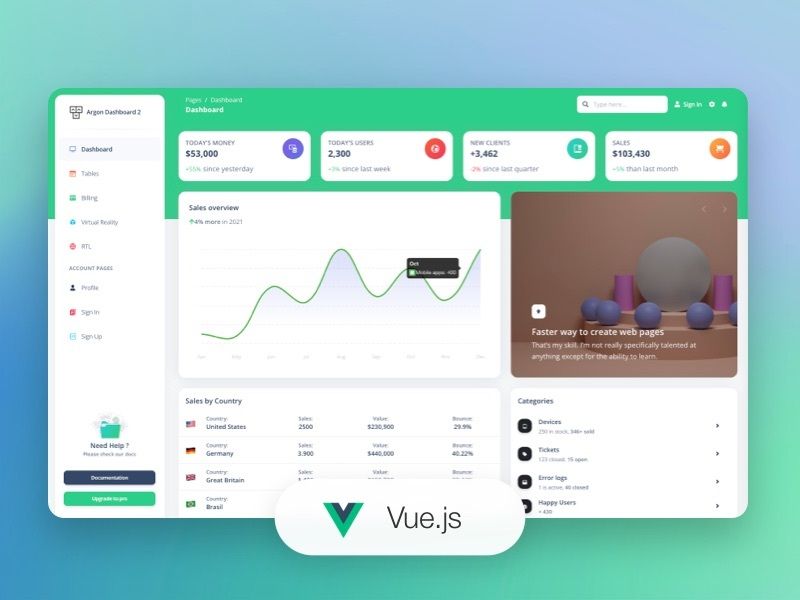 Hello! This article presents Vue Dashboard Argon, a pixel-perfect template crafted and released for free by Creative-Tim. The product can be downloaded on Github and the permissive license allows usage in commercial projects. For newcomers, Vue is a leading JS framework used to code interactive user interfaces in no time.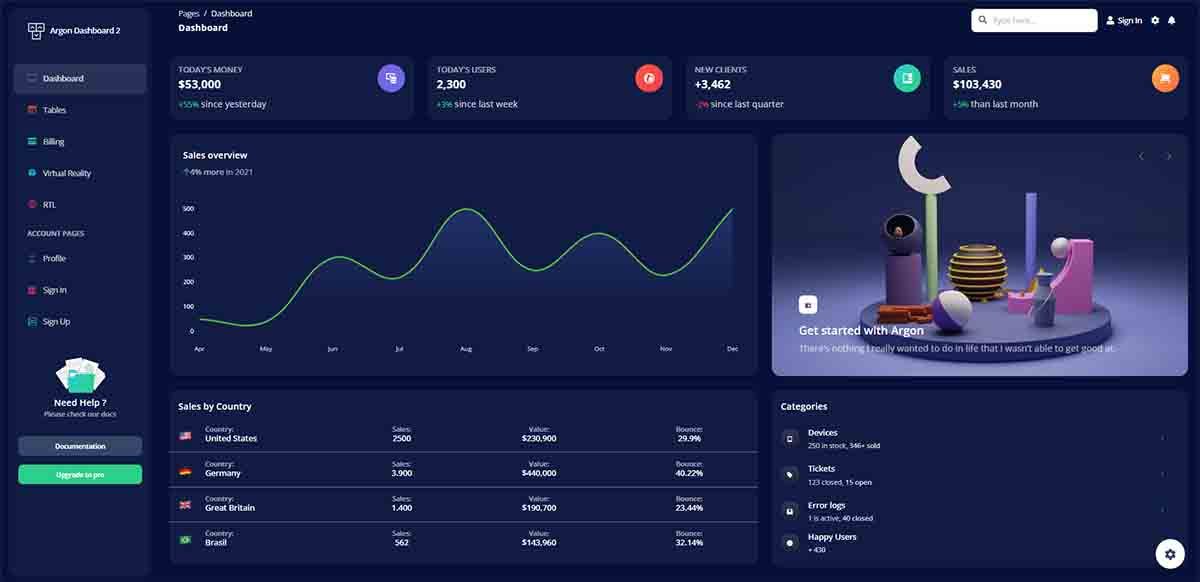 ---