Vue Paper Dashboard - Free Template
Vue Paper Dashboard is a beautiful resource built over Bootstrap and Vue - Crafted by Creative-Tim.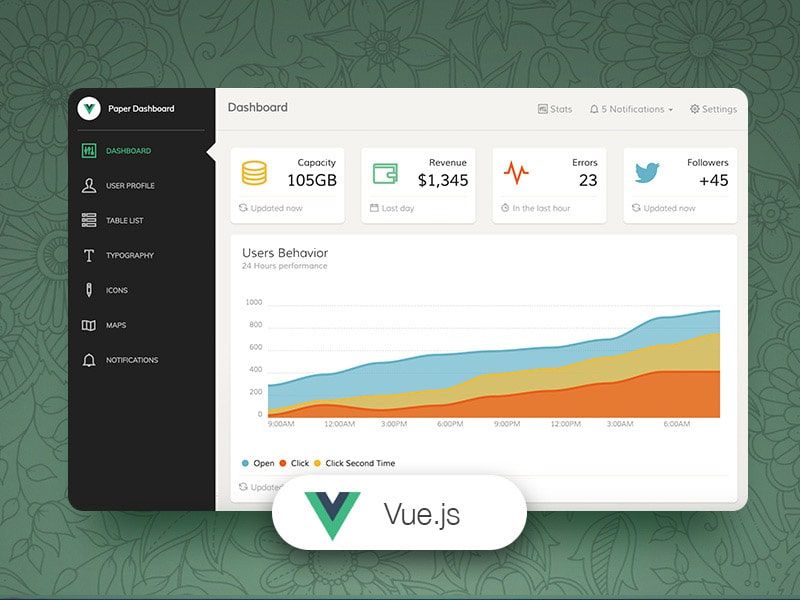 Hello! This article presents Paper Dashboard, an open-source template crafted and released for free by Creative-Tim. The product comes with 7 sample pages, 20+ UI components, and a permissive license (commercial projects allowed). For newcomers, Vue is a leading JS framework used to code interactive user interfaces quickly, actively supported by open-source enthusiasts and programming experts. Thanks for reading!
This free starter is a beautiful resource built over Bootstrap and Vue. It will help you get started developing dashboards in no time.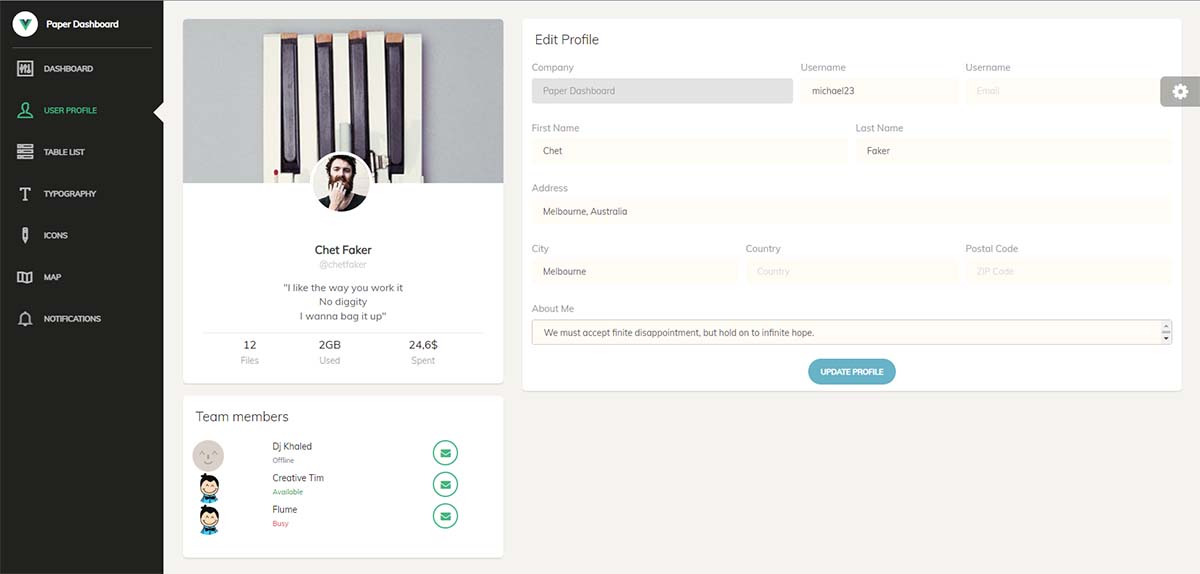 ---
✨ Product Highlights
Vue Paper Dashboard is a perfect example of our most thoughtful work. It combines Vue.js components and plugins while looking like everything fits together.
✅ Modern stack: VueJS
✅ 7 sample pages
✅ 15 UI Components
✅ Active versioning
✅ Premium Support
Vue Paper Dashboard combines soft colors with beautiful typography and spacious cards and graphics. It is a powerful tool, but it is light and easy to use. It has enough features to allow you to get the job done, but it is not crowded to the point where you can't find the files for a specific plugin.
Example Pages - If you want to get inspiration or just show something directly to your clients, you can jump-start your development with our pre-built example pages.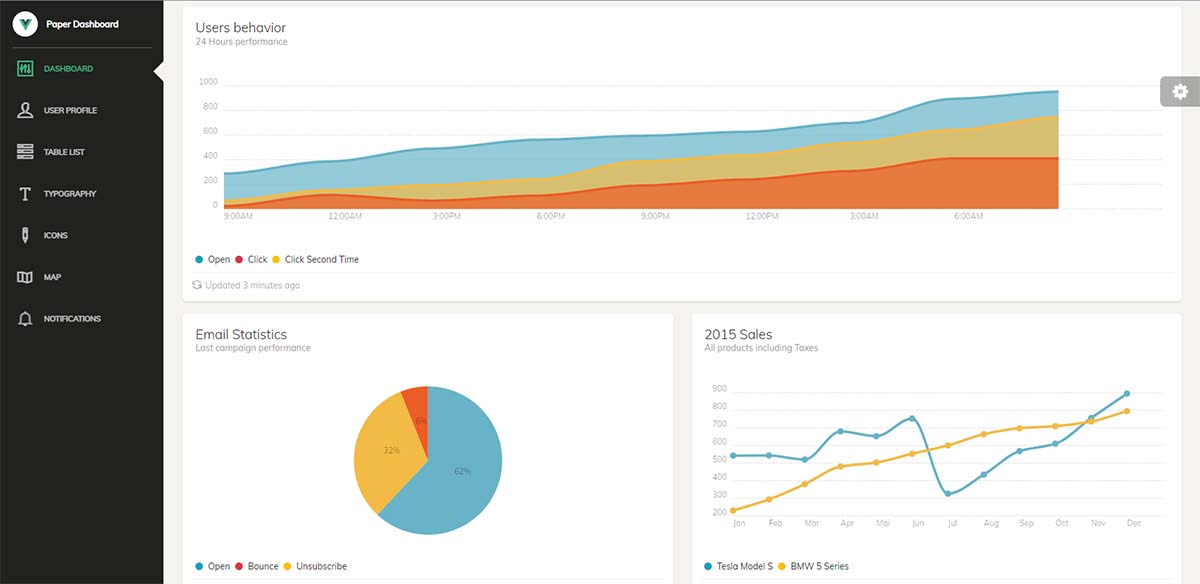 ---
---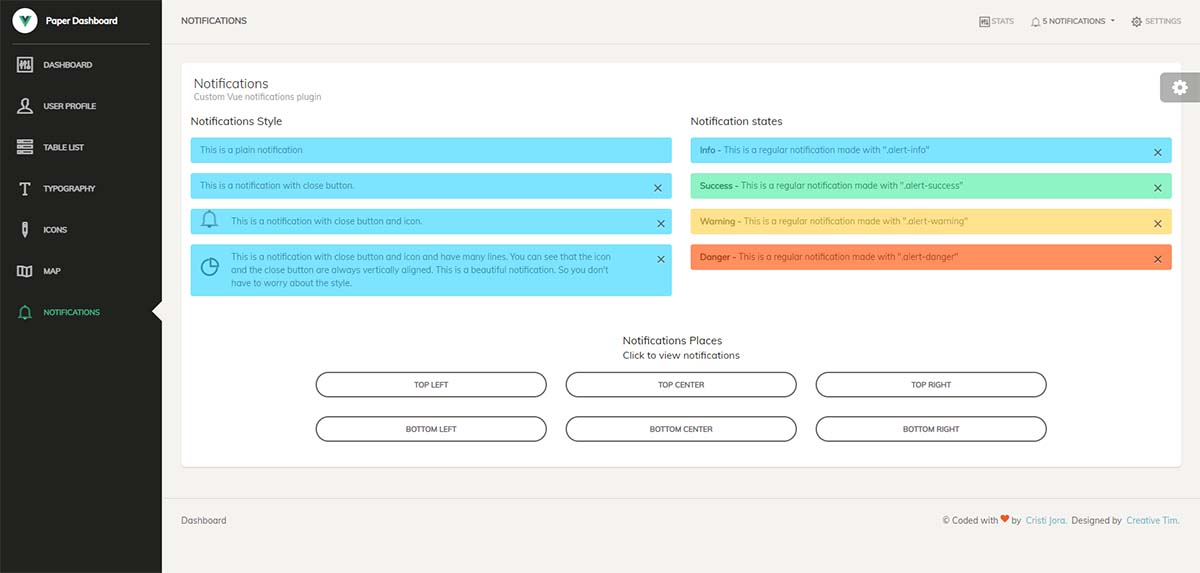 ---