Xtreme Next Js - Free Template
Open-Source Next JS template crafted on top of Xtreme Design by WrapPixel - Free product.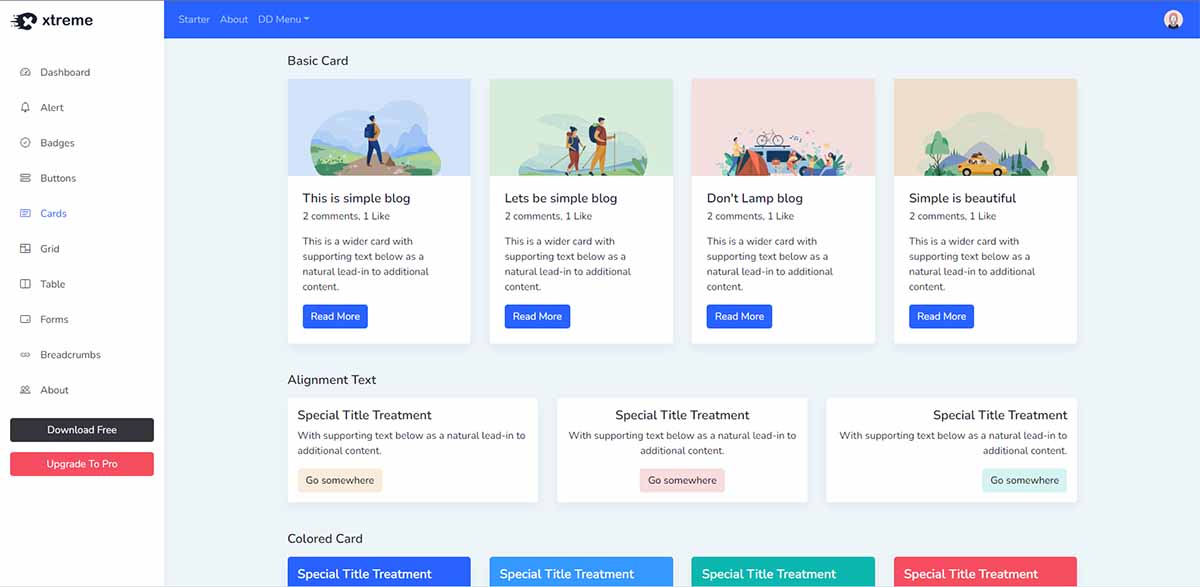 Hello! This article presents Xtreme, an open-source Next JS Template crafted and released for free by WrapPixel. The product has a modern design, 10 sample pages, 50+ UI components, and a permissive license (commercial projects allowed). For newcomers, NextJS is a leading React Framework that provides features such as a rich User Experience, great performance, and faster feature development. Thanks for reading!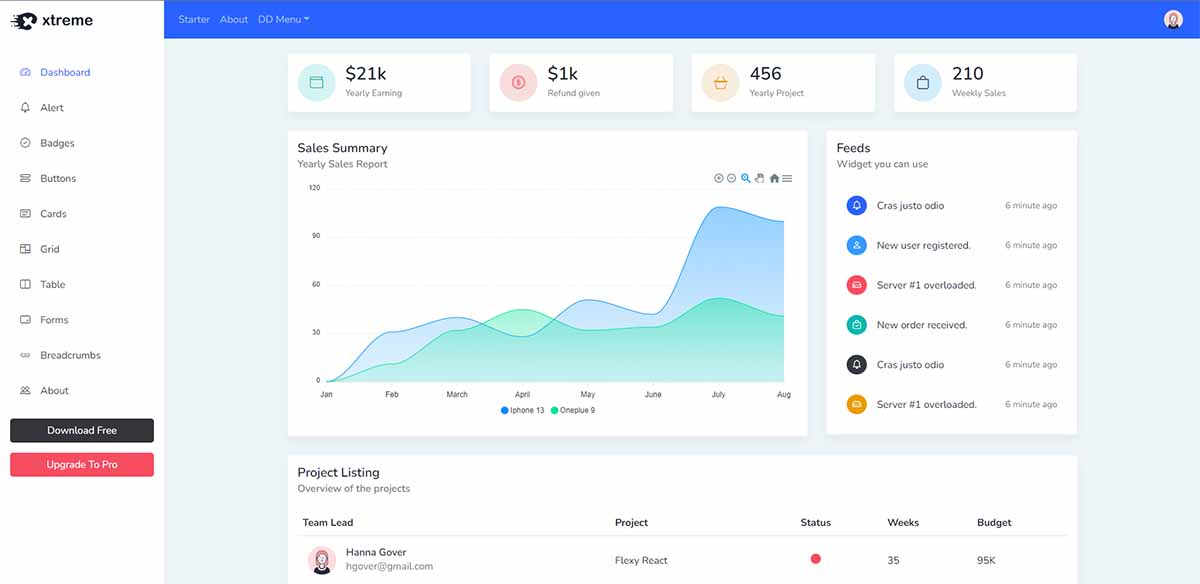 ---
✨ Product Highlights
Xtreme template allows you to create stunning backend applications and more. It comes with ready-to-use UI Blocks & Elements to help level up the design and aesthetics of your project. Xtreme Next Js is built on Reactstrap, which is a responsive React Framework.
✅ Modern stack: React, Next JS
✅ Lightning-fast performance
✅ SEO Optimized Code
✅  Commercial usage allowed
The free version comes with an elegant grid design that helps you play around with the look and feel of the web app the way you want. Even if you're a novice developer, clean code and easy to customize will get you up to speed in no time.
Sample Pages - If you want to get inspiration or just show something directly to your clients, you can jump-start your development with our pre-built example pages.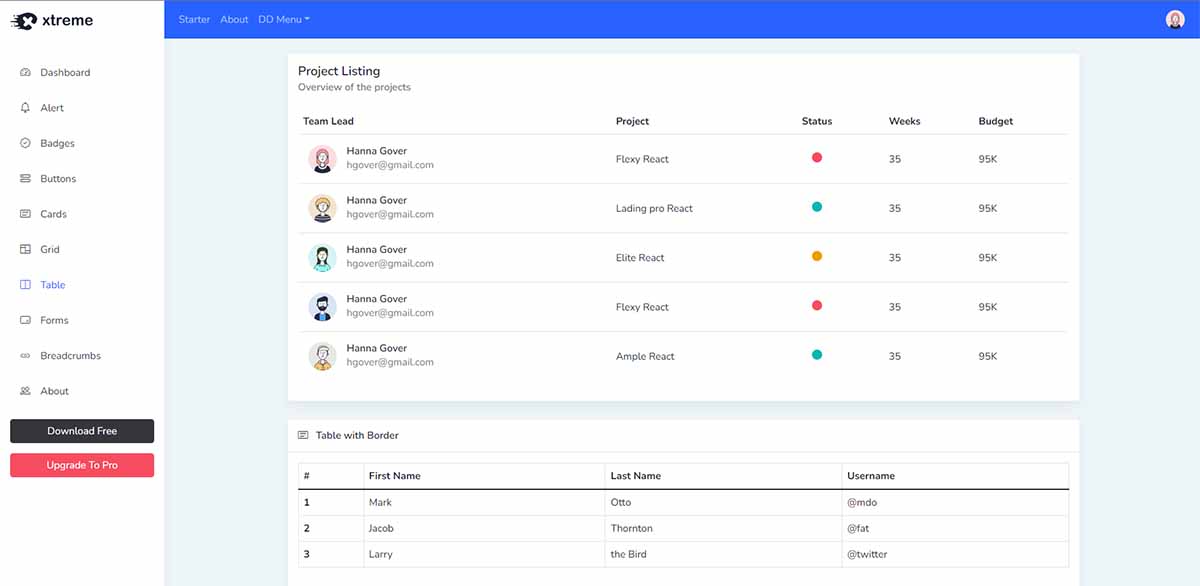 ---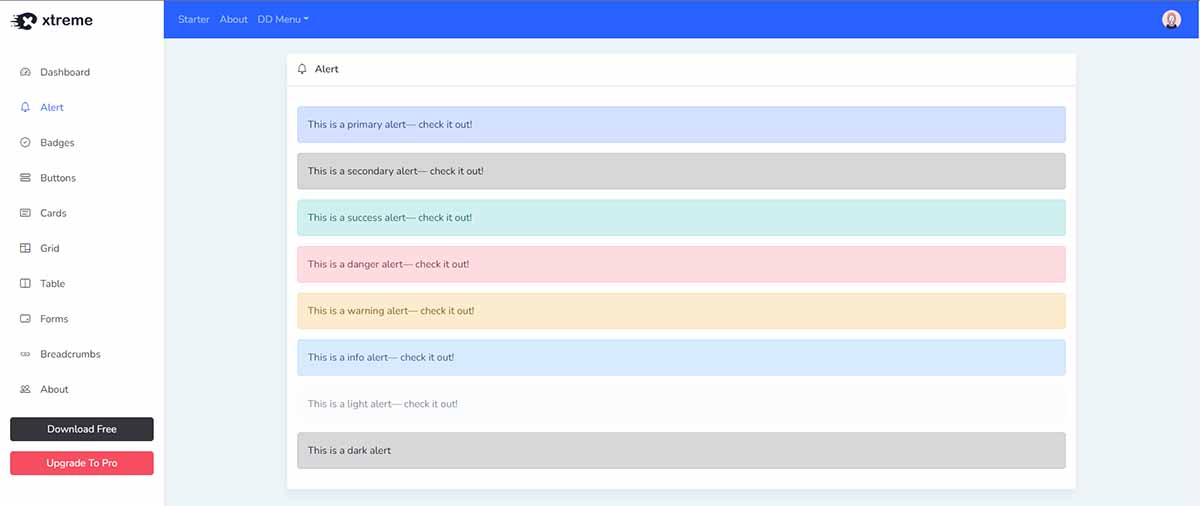 ---