2022 is over - Here are the Best Deals for Coders
A curated (short-list) offers for developers to start fast in 2023 at the lowest price: Creative-Tim, AppSeed, WrapPixel, and CodedThemes.

Hello Coders! Because 2022 is almost over and we all knew that was a super challenging year for all of us (freelancers, entrepreneurs, all-size companies) this article aims to highlight the best deals for developers that might help us to start amazing projects in 2023 at the lower cost possible.
Thanks for reading!
---
This offer is probably the best because is provided by a well-known agency and active contributor to the open-source ecosystem. Creative-Tim builds amazing products using React, Vue, Flutter, and Tailwind.
👉 Winter Bundle 80% OFF - 122 products for ONLY $129

---
For this campaign, AppSeed provides a 50% Off flat discount applicable to all products, licenses, and services. For newcomers, AppSeed is a platform that uses automation tools to generate starters in different languages and frameworks.
👉 Boost 2023 Campaign - 50% Off via BOOST23 Coupon

---
This agency comes with a generous offer for React, Angular, Bootstrap 5, Django, and Flask framework for popular kits like Datta Able and Berry. CodedThemes is also an active open-source contributor trusted by companies like SlingShot and HaxTer.
👉 Winter Sale - 30% Off via XMAS30 Coupon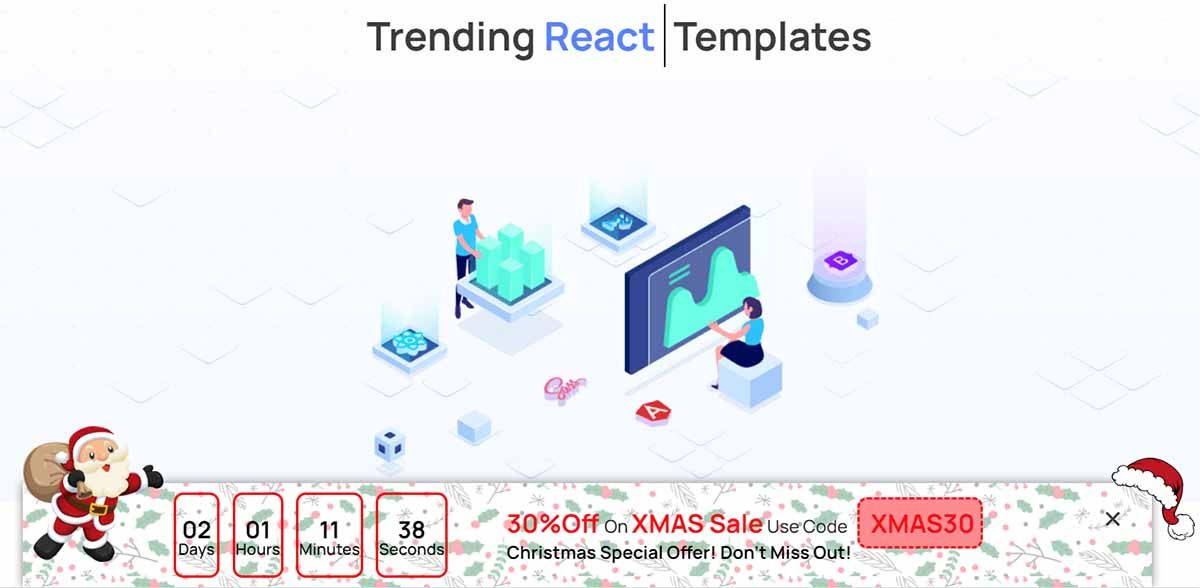 ---
This deal includes 35 premium templates for React, NextJS, Bootstrap, and Angular with pricing that starts from $79.
👉 XMas Special Offer - 95% Off (flat discount)

---
Get 54 premium website templates (dashboards, UI kits, login pages, etc) built with Bootstrap, Angular, Vue, React, and Laravel, up to 85% off! This is the perfect bundle for web agencies that have to work with multiple clients and projects.
👉 New Year Sale - 85% Off

---
Thanks for reading! For more resources, please access: