Star Admin - Open-Source Bootstrap 5 Template
Open-source, admin dashboard template built with Bootstrap 5 - Crafted by BootstrapDash.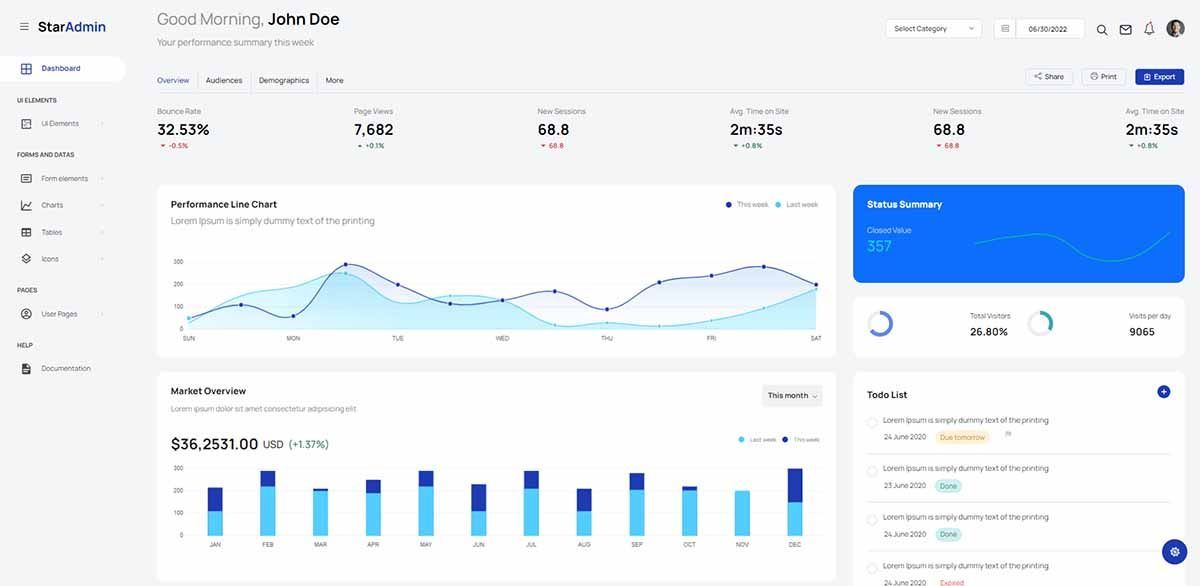 Hello! This article presents an open-source Bootstrap 5 template crafted and released for free by the BootstrapDash agency. Star Admin 2 is released on GitHub, and based on the permissive (MIT) License, the product can be used in commercial projects or eLearning activities. For newcomers, Bootstrap is a leading CSS/JS framework used to code responsive user interfaces, actively supported and versioned by programming experts.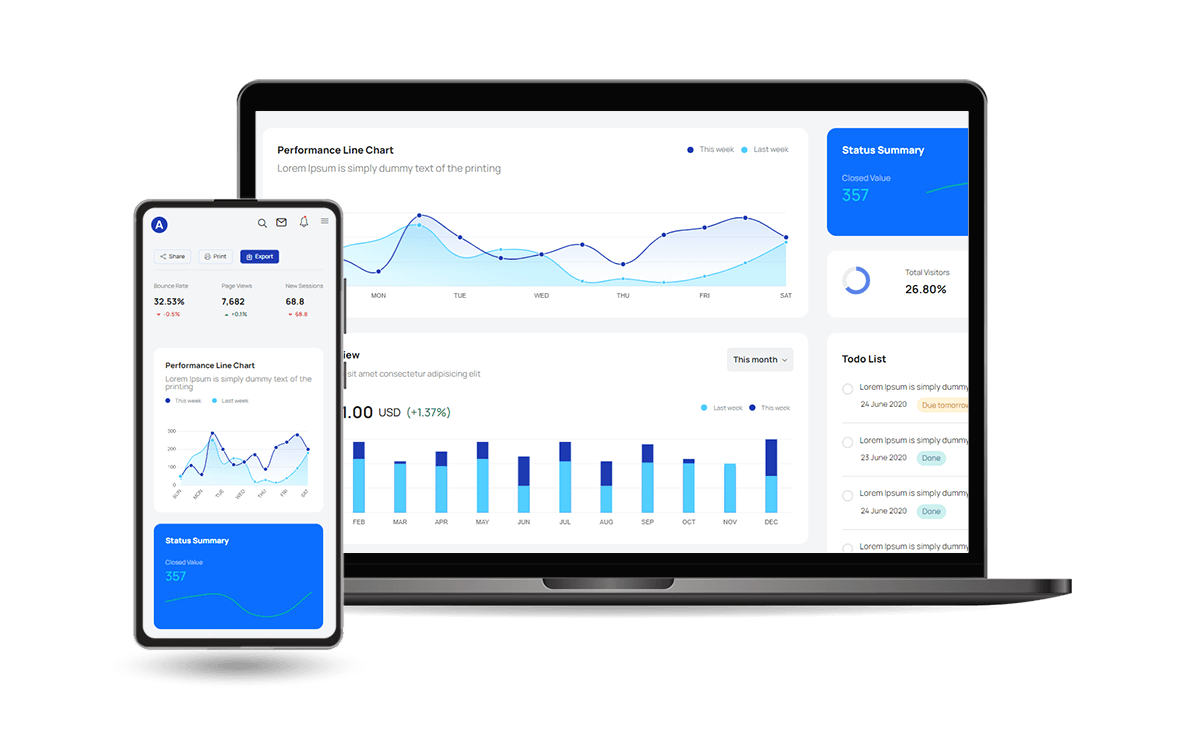 Star Admin 2 is a free admin dashboard template built with Bootstrap 5 with a modern-looking dashboard with a clean and elegant design.
The template is well crafted, with all the components neatly and carefully designed and arranged within the template. Star Admin 2 Free comes with a clean and well-commented code that makes it easy to work with the template.
✅ Completely responsive pages
✅ Charts & tables
✅ Sign-in Page
✅ Widgets and UI components
✅ Validation forms
Example Pages - If you want to get inspiration or just show something directly to your clients, you can jump-start your development with our pre-built example pages.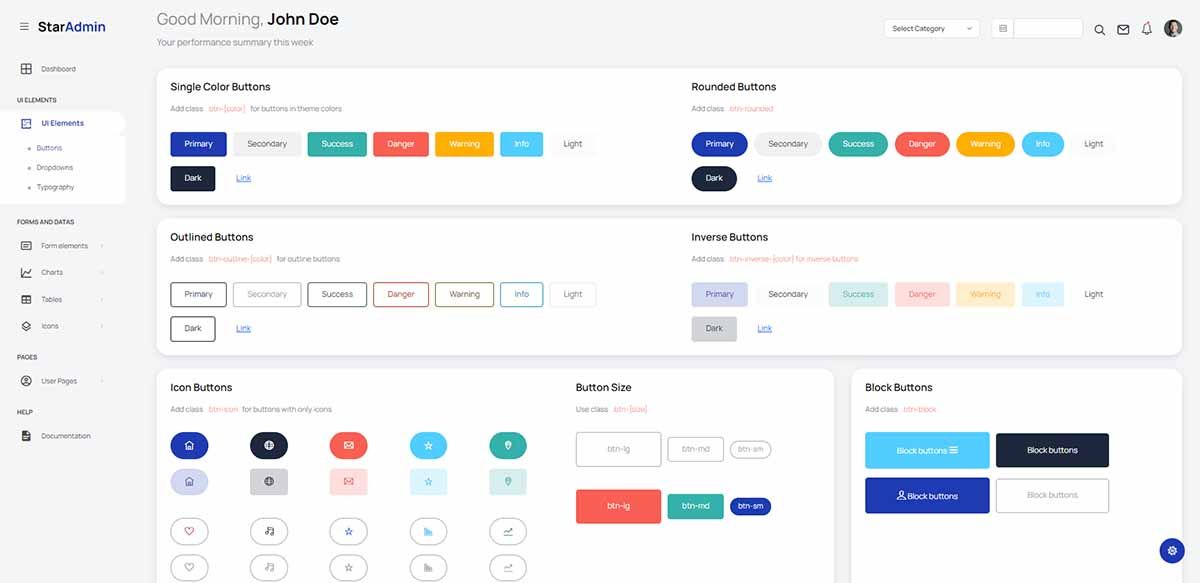 ---
👉 Star Admin 2 - Tables UI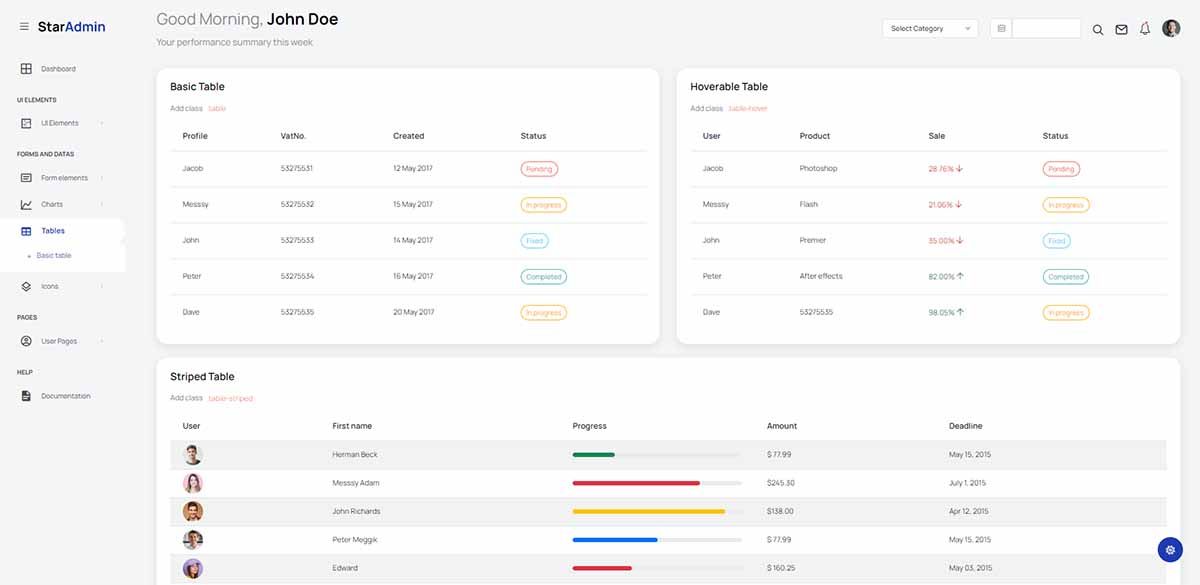 ---
👉 Star Admin 2 - Charts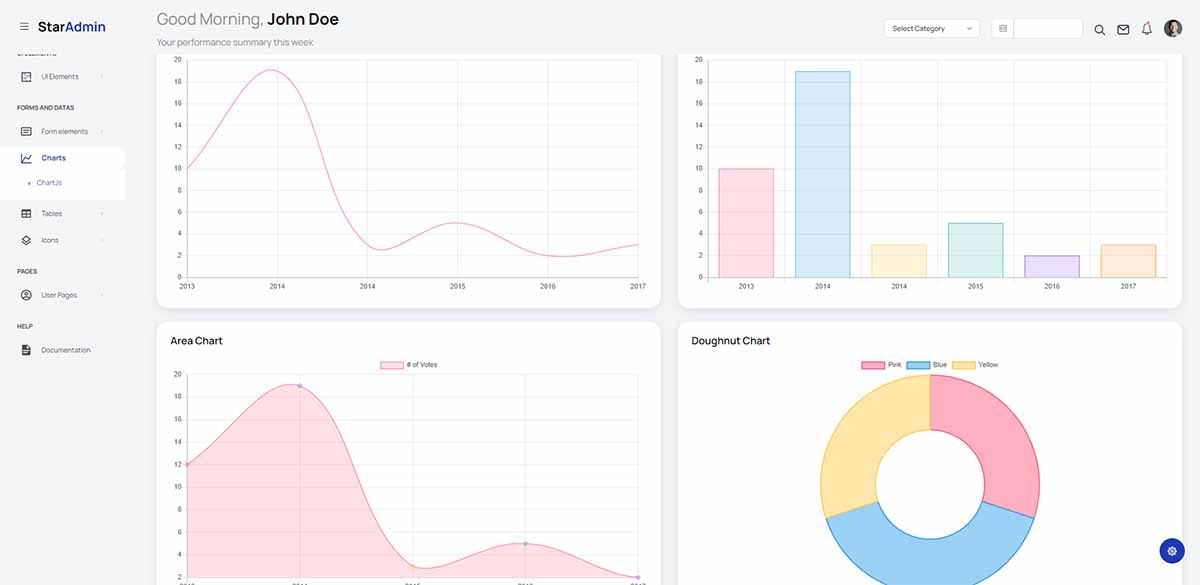 ---